Learning
BSBI expands to Hamburg with Faculty of Creative Industries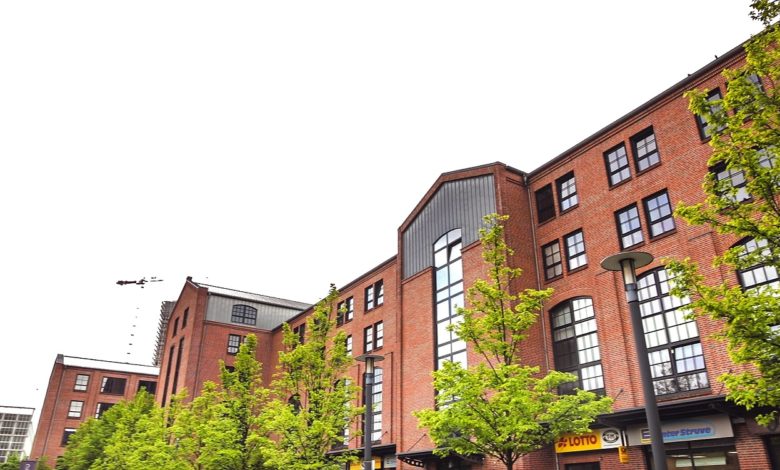 Berlin School of Business and Innovation (BSBI) has today announced the opening of a new campus, expanding its presence to Hamburg.
The new premises, located in the second-largest city in Germany, will host BSBI's Faculty of Creative Industries, in collaboration with its accredited awarding university partner, the University for the Creative Arts (UCA).
The new faculty will expand BSBI's portfolio with a selection of programmes in animation, graphic design and illustration. The programmes, awarded by UCA and taught by BSBI tutors, will allow students to receive UK recognised qualifications while studying in Germany.
Professor Dr Kyriakos Kouveliotis, Provost and Chief Academic Officer at BSBI, said: "This is a momentous occasion for BSBI, as we continue to expand our offering and grow our portfolio. With the addition of quality and career-oriented programmes in the creative arts, we aim to broadens our horizons and continue to become a leading institution in Germany."
UCA is a top creative specialist university in the UK, holding 'Gold' status in the Teaching Excellence and Student Outcomes Framework (TEF). BSBI first partnered with the UK-based institution in October 2020, introducing undergraduate programmes in business and management, digital marketing and social media.
Dr Simon Macklin, Pro Vice-Chancellor, University for the Creative Arts, said: "Our partnership with BSBI continues to flourish and we look forward to making more courses available to students soon. The faculty's new home, in Hamburg – a city known for its cultural and creative scene – is perfectly located for students to experience and embed themselves in the creative industries."
This new development in the collaboration offers students the opportunity to access prestigious flagship courses designed for aspiring professionals in the creative industries. Liz Fernando, Head of Academic Operations Arts at BSBI, commented: "Hamburg is a well renowned hub of creative arts in Germany and a major European science, research and education hub with several universities and institutions.
"Our new campus is therefore well positioned to deliver these innovative programmes to budding creative minds and to support the growing industry with talented graduates. Thanks to UCA's expertise, we are able to deliver a quality educational experience to domestic and international students in Germany."
BSBI Hamburg campus is located in the famous Otto von Bahrenpark area, a landmark in the city. The area is now a modern business park, preserving historical buildings while serving as a perfect backdrop for a modern, exciting and inspiring creative campus.
To mark the opening of its Hamburg campus, BSBI is launching the 'BSBI Portfolio Scholarship Competition'. Students applying for the October 2021 intake will have the opportunity to secure full scholarship and partial scholarships for up to 50% of the tuition fees by submitting their artistic portfolio, to be reviewed by a panel of experts, by Friday 13 August.
For more information visit https://www.berlinsbi.com/
About Berlin School of Business and Innovation
Berlin School of Business and Innovation (BSBI) is located in the heart of Berlin on Potsdamer Strasse. The cosmopolitan Schöneberg area will provide graduates with the opportunity to be close to some of the biggest international corporations, enhancing their chances to become exceptional leaders in their chosen field.
Every course is designed with three principles in mind – enterprise, leadership and success – which is why each programme focuses on improving practical business skills and understanding of the relevant industry. Students will receive the tools and information they need for professional success as well as support from industry-focused academics who are at the top of their field. They will also benefit from extensive career support for guidance and advice.
Berlin School of Business and Innovation is a member of the Association to Advance Collegiate Schools of Business (AACSB), and a member of the Business Graduates Association (BGA), sister organisation to the Association of MBAs (AMBAs).
About University for the Creative Arts (UCA)
We believe creativity makes communities more vibrant, innovative, human.
So we support every UCA student to forge their own path, using their creativity to make a difference.
We offer industry-acclaimed courses in Architecture, Crafts, Fashion, Graphic Design, Illustration, Fine Art, Photography, Film, Media, the Performing Arts and Creative Business, across Surrey, Kent, and overseas.
And our students and graduates are making the creative industries more inclusive and sustainable, changing perspectives, and winning awards – from Golden Globes to Pulitzers.