Research
UM study reveals new target for treatment of non-alcoholic fatty liver disease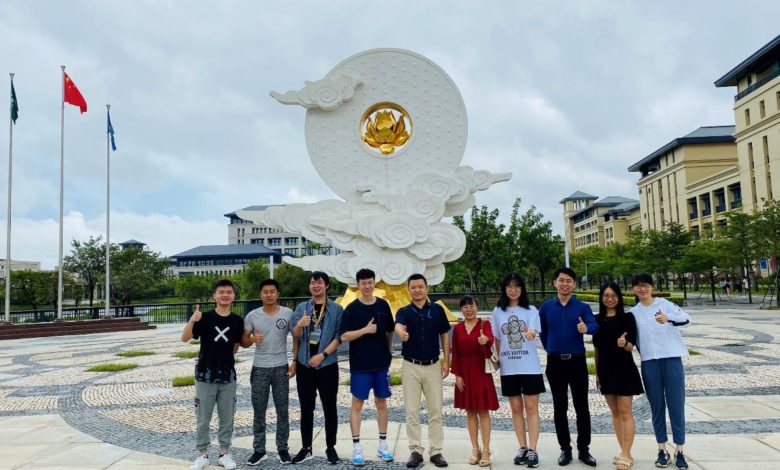 A research team led by Associate Professor Lin Ligen in the University of Macau (UM) Institute of Chinese Medical Sciences, in collaboration with several research institutions in mainland China and the United States, has discovered, for the first time, the novel role of the deacetylase SIRT3 in regulating lipid mobilisation and stability for protecting hepatocytes against lipotoxicity. This study provides a potential new target for treating non-alcoholic fatty liver disease (NAFLD), and has been published in Cell Death & Differentiation, a journal under the Nature Publishing Group.
NAFLD is currently the most common liver disease in China, with a prevalence rate of 29.2 per cent in 2018. Because of the differences in glycolipid metabolism-related factors, Chinese people are at a higher risk of developing NAFLD, which can further lead to nonalcoholic steatohepatitis, liver cirrhosis, and even liver cancer. So it is very important to prevent and treat NAFLD in the early stages.
This study has found, for the first time, that SIRT3 activates macroautophagy on lipid droplets (LD) to boost LD digestion, stimulates chaperon-mediated autophagy to reduce the stability of LD, reduces the expression of stearoyl-CoA desaturase 1 to suppress lipogenesis, and promotes LD dispersion on detyrosinated microtubes to enhance mitochondrial energetics. These findings suggest a potential therapeutic target for treating NAFLD by ameliorating lipotoxicity.
The study was funded by the Science and Technology Development Fund, Macao SAR (file no 0031/2019/A1), the National Natural Science Foundation of China (file no 81872754), and UM's research grant (file no MYRG2017-00109-ICMS and MYRG2018-00037-ICMS). UM PhD students Zhang Tian and Liu Jingxin are the co-first authors of the study and Prof Lin is the corresponding author.
Read full article at University of Macau
Photo credit: University of Macau