Leadership
SMU School of Social Sciences Psychology Students bag five research awards including Best Research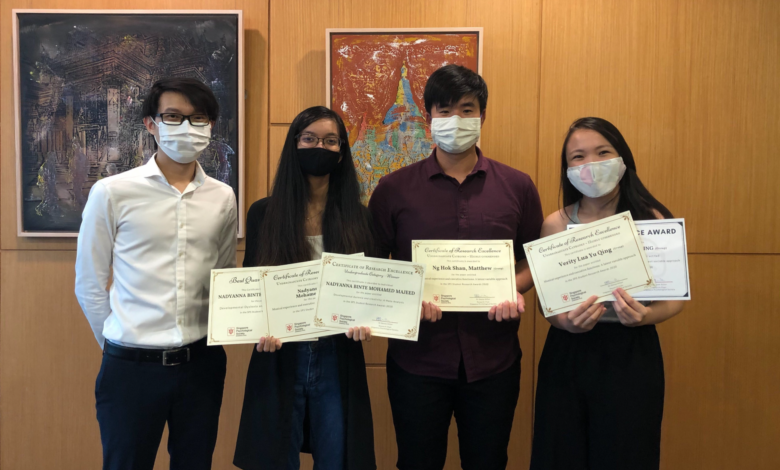 Singapore Management University (SMU) School of Social Sciences (SOSS)' students have won five Student Research Awards by the Singapore Psychological Society (SPS). They are Nadyanna Binte Mohamed Majeed (Year 4), Ng Hok Shan, Matthew (Year 4) and Verity Lua Yu Qing (Year 3).
The Student Research Awards is an annual initiative of the SPS to acknowledge budding researchers and to celebrate outstanding research done in Singapore, and of relevance to the Singapore community. The submission is open to all tertiary academic institutions in Singapore across all domains of psychology and awards are given to the top research in the diploma, undergraduate, and postgraduate categories each.
Due to the COVID-19 pandemic, this year's Student Research Awards 2020 was held online on 31 October 2020. Students whose manuscripts had been shortlisted were invited to present their research at the event.
Read full story at SMU Newsroom
Photo by SMU Singapore