Learning
HKBU-Led Project Team Receives Prestigious UGC Teaching Award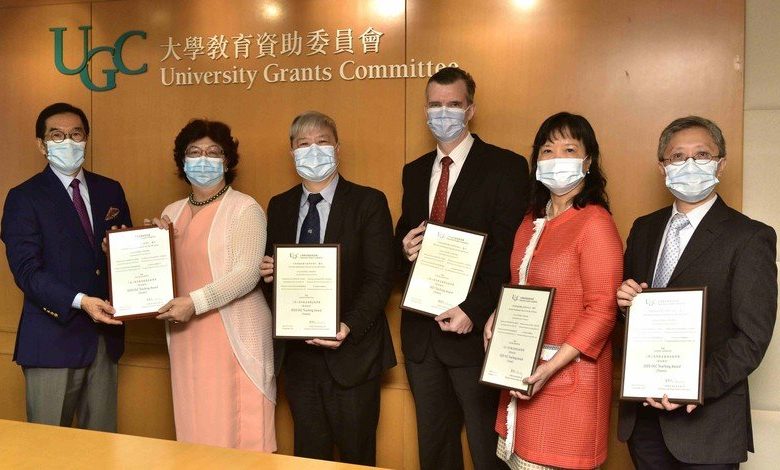 The Academic Integrity and Ethics-Augmented Reality (AIE-AR) team led by Dr Eva Wong, Director of the Centre for Holistic Teaching and Learning at Hong Kong Baptist University (HKBU), has received the University Grants Committee (UGC) Teaching Award 2020 in recognition of its outstanding impact on student learning and achievement.
The AIE-AR team also includes Professor Cheung Siu-yin, Professor of the Department of Sport, Physical Education and Health at HKBU; Professor Kong Siu-cheung, Director of the Centre for Learning, Teaching and Technology at The Education University of Hong Kong; Professor Paul Lam, Associate Professor of the Centre for Learning Enhancement And Research at The Chinese University of Hong Kong; and Dr Andrew Morrall, Senior Teaching Fellow of the English Language Centre at The Hong Kong Polytechnic University.
The team received the prestigious award from Mr Carlson Tong, Chairman of the UGC, at the award presentation ceremony held today (28 September).
Read full story at HKBU
Photo by HKBU