Learning
LCCA expands programmes portfolio with UCA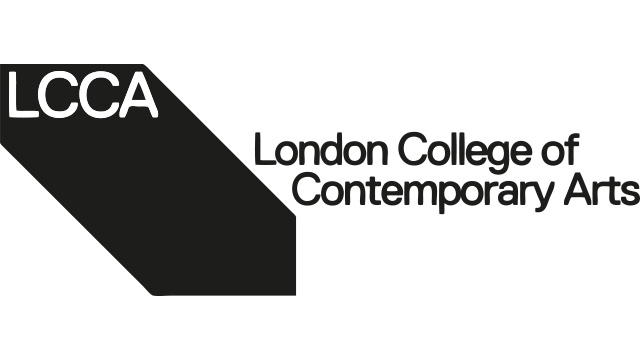 London, 3 September 2020 – London College of Contemporary Arts (LCCA) has today announced the launch of new programmes in collaboration with the University for the Creative Arts (UCA) for the next autumn intake.
With this collaboration, LCCA will introduce new courses focusing on a wide range of areas including include Business Management, Fashion, Design, Marketing and more. The scope of the new programmes aims to expand the current academic offer at LCCA, reaching out to a wider audience of potential students.
Dr Kate Armstrong, Head of College at LCCA, said: "Our institution has an established history as an education provider in the creative arts. Whilst we work to strengthen our position, we are also looking forward to the opportunity of growing our academic offer. We are excited to have the opportunity to work with UCA and have them as our partners for the realisation of this next step in our development."
The programmes will be taught by LCCA faculty at the Central London campus and are validated by UCA. In 2019, UCA received 'Gold' status in the 'Teaching Excellence Framework' (TEF), a testament to their commitment to delivering quality teaching and improving student outcomes.
Simon Macklin, Pro Vice-Chancellor (Portfolio Development & Global Engagement) said: 'We are thrilled to be partnering with LCCA to deliver an exciting range of courses spanning creative and business disciplines."
LCCA focuses on career-oriented education, giving students the specific skills they need to succeed. Working with UCA, a well-established provider for creative arts, the institution will be able to further support students and ensure they are ready to step into the industry after their studies.
Dr Armstrong added: "The creative industries are fast-changing and ever-evolving, with new professions being created every day. This new range of programmes will help more aspiring professionals to find their dream role in this highly competitive sector."
The new programmes will range from one to four years in duration. To ensure that the institution is COVID-19 compliant, LCCA has adopted a blended learning approach and will deliver classes on-campus two days a week, with an online lesson delivered once a week. The first intake for the new courses is planned for October 2020 and February 2021.
For more information, please visit: https://www.lcca.org.uk/courses/.
-Ends-
About London College of Contemporary Arts (LCCA)
London College of Contemporary Arts (LCCA) is a specialist institution dedicated to the teaching of creative arts, including fashion and design, graphics and multimedia and arts management.
LCCA provides career-focused programmes, which strive to help each and every one of our students gain hands-on experience in their chosen industry, as well as obtaining the relevant theoretical knowledge needed to embark upon a successful career.
Combining practical classes and motivational lectures from industry professionals with traditional classroom learning, students at LCCA gain valuable insight into the reality of the creative path they have chosen to follow.
About the University for the Creative Arts (UCA)
As the UK's No.1 specialist creative university for employment of graduates and the second largest provider of creative education in Europe, UCA has been producing exceptional graduates for the global creative sector for over 150 years. 96.9% of UCA's graduates were either in employment or further study within 6 months of graduation in the most recent DLHE* survey released in 2018.
We have more than 7,500 students studying on 120 creative arts, business and technology courses at campuses in Canterbury, Epsom, Farnham, Rochester, Hampton Court and Maidstone as well as by distance learning. Our exceptional team of world-class teaching and research academics are equipping the next generation of creators, innovators and leaders with the skills they need to thrive in the creative industries.