Partnerships
Taiwan's CJCU and Japan's Kobe Gakuin University Team Up for Distance Learning Classes in Chinese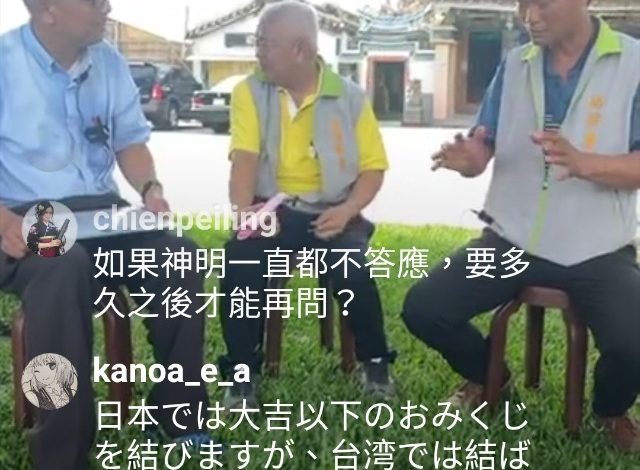 In order to break through the COVID-19 epidemic's predicament on international exchange, Chang Jung Christian University (CJCU), Taiwan and Kobe Gakuin University, Japan, collaborated on the distance learning of classes in Chinese. The courses include a series of classes related to Taiwan's society and cultures such as dining, religion, festivals, history, and historical sites. The goal is to let students from CJCU's partner school in Japan understand Taiwan's society and cultures. The initiation ceremony of the aforementioned courses took place online few days ago.
"Studying abroad was all canceled due to the epidemic, but we are very grateful that CJCU is able to utilize the internet to conduct distance learning and support the classes taught in Chinese." Masami Sato stated, the president of Kobe Gakuin University, "It allows students in Japan to be able to continue their Chinese language curriculum and facilitates the exchanges between Japan and Taiwan."
The Chinese language curriculum adopts unique perspectives to explain difficult topics in plain language. The topics include Chinese history evolution, economic activities, civil and cultural issues, Taiwan's unique festivals, and the introduction of current subcultures. The curriculum was broadcasted live with interactions.
Among the curriculum, there is a course named "Taiwan in Japanese's eyes" taught by a Japanese teacher, Okunishi Katsuhiko, who lives in Taiwan. He led Japanese students who study at CJCU sharing the street views of Tainan and their life in Taiwan via a live broadcast on social media. When arriving at Lily Fruit Shop, the owner, Wen-Hsiung Lee was specially invited to introduce a variety of fruits in Taiwan and the methods to choose fruits. He also introduced the shop's popular products including Mango Ice, Sweet Red Bean Ice, and Green Mango. Students from Kobe Gakuin University expressed that they hope to have an opportunity to learn Chinese in CJCU one day.
"Even though many international exchange programs has been affected by the COVID-19 epidemic,  CJCU still proactively moves toward internationalization by trying different kinds of new methods for international exchange." said Yung-Lung Lee, the president of CJCU. Other than assisting international students in obtaining their degree programs by arranging courses fully taught in English, CJCU and CLCC also plans various kinds of courses in Chinese which enable international students to learn Chinese and understand Chinese culture.