Partnerships
CJCU and Kadokawa International Edutainment Join Forces to Develop Vtuber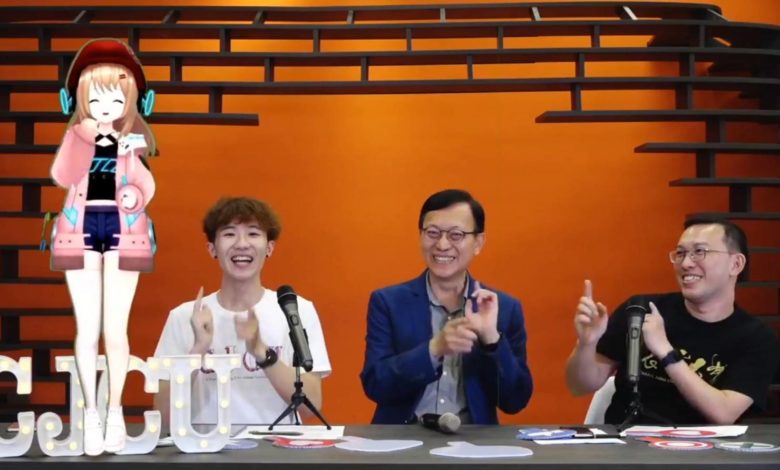 Spotting the trend of international animation, CJCU and Kadokawa International Edutainment (KIE) established "CJCU-KCA International Studio". The studio and students from CJCU's Department of Computer Aided Media Design worked together and developed the Vtuber, Azla. She and Nick, an Internet celebrity from CJCU's Department of Mass Communication, joined hand to introduce the university through a live broadcast. CJCU is the first and the only university in Taiwan which publicize itself by joining Youtuber and Vtuber.
By collaborating with KIE (KADOKAWA International Edutainment), the studio will not only contract for anime projects from Japan and countries around the world, but also plan necessary curriculums to meet the industry demands. Students can participate in the creation of anime through internship in the studio, and get hands-on experiences. It could cultivate the talents who want to be a part of the anime industry.
Other than KIE establishing the first studio, DQ Solution (DQS) a popular dessert cafe from Toyama, Japan, set up the first shop on CJCU's campus. The shop provides internship opportunities and integrates with the curriculum to carry out the store manager training program. Students who participate in this internship will also have an opportunity to study in Japan.
Dr. Yung-Lung Lee, the President of CJCU, indicated that CJCU emphasizes on introducing international businesses to the campus in order to allow students to have  an international standard abilities. The International BBA Program in International Business fully taught in English was established, allowing international students to study professional techniques of international business and operational practicalities to extend their employment prospects in the future.