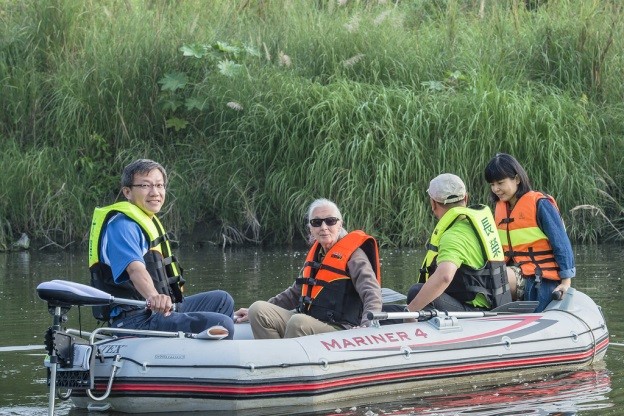 Chang Jung Christian University (CJCU) in Taiwan won the first prize of the USR Award in Human-Nature Synergism Category from nearly 100 entries.
The University Social Responsibility (USR) Awards were sponsored by the Global Views Monthly and firstly held in 2020. The "Global Views Monthly" is the first Chinese media worldwide to promote CSR assessment.
Since 2005, it has been the most credible CSR assessment institution in Taiwan. This year, it held the USR (University Social Responsibility) Award for the first time, and the efforts CJCU has devoted to the Erren River made it win the first prize in Human-Nature Synergism Category, which affirms CJCU's achievements in ecological environment and sustainable development education.
The Erren River is located next to CJCU. In the past, the River was severely polluted. CJCU established the River Remediation Center in 2002. In addition to taking the initiative in restoring the appearance of the River, CJCU also promoted the "Great River Culture" and the "Ecotourism" programs to connect environmental protection with regional revitalization, improving both the ecological and living environment along the Erren River.
Dr. Yung-Lung Lee, President of CJCU, said that in the process of remediating the Erren River, not only CJCU changed the Erren River, and most importantly, the Erren River also changed the teachers and students as well as the learning environment of CJCU.
In order to become a leading international university with social responsibility, CJCU integrates university social responsibility into student's learning and tries to spread the CJCU experience in social responsibility and environmental sustainability to the world by recruiting international students, offering courses in English, and establishing degree programs in different majors, including environmental sustainability, international business, and MBA.