Learning
Riding the Korean Wave with the Int'l Winter Campus at Korea University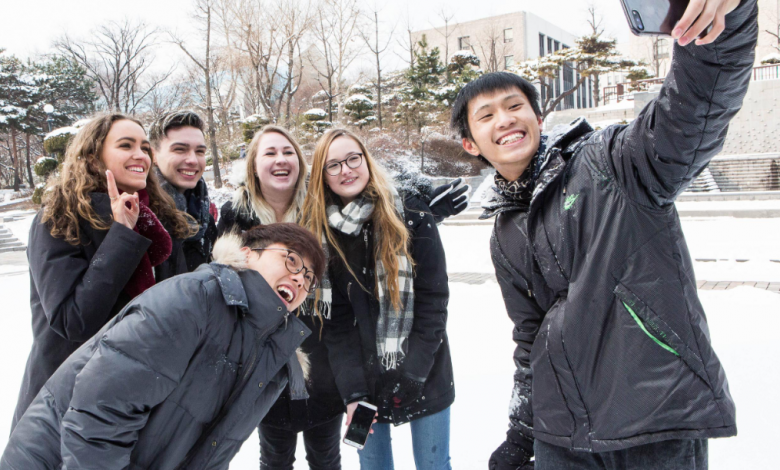 In addition to excellent academic courses, exceptional teaching and high-quality infrastructure, Korea University's (KU) Winter Campus Program (IWC) is seeing benefits to enrollment due to the rising popularity of Korean pop-culture abroad.
Launched in 2016 with 220 students, the IWC program is a three or four week academic and culture program featuring 35 credit-bearing courses and one week of cultural immersion experiences. Enrollment at IWC has more than quadrupled in three years, having reached 870 in 2019.
"One of the reasons we are seeing consistent increases in enrollment, in addition to the high quality of the program, is a growing awareness and appreciation of K-pop around the world," says Mr. Dong Hyun Jang, Associate Director, IWC Program. "Most students already are aware of Korea before they attend our program, and much of this is being driven by the BTS phenomena and K-pop culture."
Responding to student interest in K-pop
In response, KU's IWC has incorporated K-pop experiences into its program including courses on Korean Mass Media and Popular Culture in Korea and Korean Cinema and Visual Arts among other academic offerings. In addition, extra-curricular experiences include an opportunity to watch the newly released Korean film "The Odd Family, Zombie on Sale" with its director Mr. Jaeyoung Lee, virtual reality experiences in Seoul's famous Hongdae District, a visit to Korea's answer to 'Google', Naver.com headquarters, a studio tour at the Korean broadcasting station MBC and an opportunity to learn Korean food culture through a hands-on cooking class.
In addition, students were also gifted box-sets of Korean cosmetic facial mask-packs by Mr. Oh-Sub Kwon, an alumnus of Korea University and the Chairman and CEO of L&P Cosmetics (Mediheal), a leader in Korean K-pop cosmetic industry and promotional partner with famed Korean boy-band BTS.
KU professor studies the economic impact of the K-pop phenomena
The K-pop phenomena has also recently been studied by Prof. Ju-hyun Pyun, a professor at the Korea University Business School. He led a research team investigating the economic impact of a series of concerts in Seoul by BTS and compared their foreign tourist drawing power with the 2018 PyoengChang Winter Olympics.
"The research shows that high-quality cultural content is capable of drawing as many foreign tourists as the Olympics," said Professor Pyun. "[Thus] opening up a new type of window for service exports." *
The report also highlighted a number of positive externalities resulting from the popularity of the BTS concerts, including cultivating an increased interest in Korean language and culture, and the desire to study or work in the band's home country.
Listening to our partners about student interest in K-pop
This phenomenon has also been noted by KU's many partner universities as well. On April 3, 2019, KU's Office of International Affairs organized a focus-group with administrators from universities in North America. "The main take-away from the meeting with our international office colleagues was that students interested in studying in Korea have a clear idea about the country, its people and culture before they depart their home country," says Mr. D'Arcy Drachenberg, Assistant Director, International Cooperation at Korea University, and focus-group leader. "From the feedback we received, it was evident that K-pop entertainment and cosmetics have positively influenced attitudes regarding Korea for young people and we are certainly seeing a benefit with regards to increased enrollment in our international programs."