Learning
The Root of China's Growing Youth Unemployment Crisis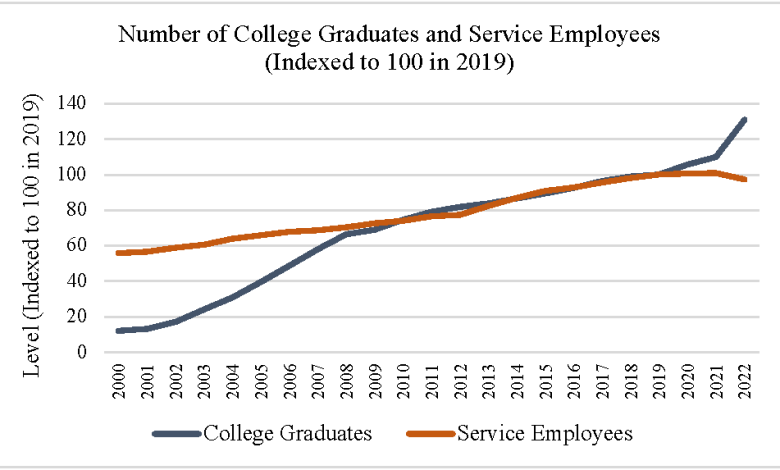 China's exports fell in August for the fourth month in a row, putting yet more pressure on its government to boost domestic consumption—something it has pledged, but thus far failed signally, to do.
Reviving a flagging economy is of great political importance for the Chinese Communist Party, not least because of the risk that the younger generation will question the legitimacy of a system that cannot meet its basic aspirations for gainful employment.  Yet the signs are that their prospects will continue to deteriorate.
The youth unemployment rate (for those aged 16 to 24) hit a record-high 21.3 percent in June, following which the government announced that it would no longer publish the statistic.  To juice the economy and create jobs, it is pulling the levers it knows best: home-buying incentives and infrastructure investment—the latter of which expected to total $1.8 trillion this year.
Find out more : CFR