Learning
Thammasat Student Received the First Prize from 'Umay+ Money Fitness Season 4'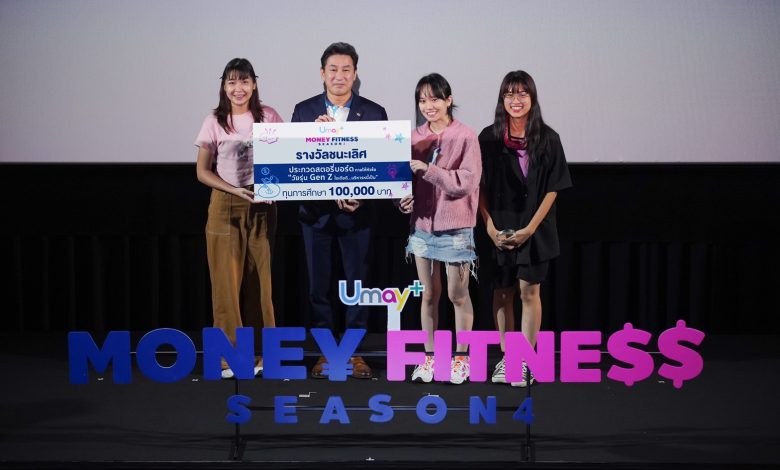 Team of students from the Faculty of Journalism and Mass Communication, Thammasat University received the first prize for a storyboard titled: "Gen Z teenagers with good ideas…debt management skills"
"Fah-Jaem-Sai-Nai-Wan-Waan", a team of students from the Faculty of Journalism and Mass Communication, Thammasat University consists of Prawee Nakthong, 4th year student in Communication Management, Rattawan Somkid, 4th year student in Corporate Communications and Millinium Olarnpruek, 4th year student in Radio and Television, with Asst. Prof. Dr. Pornchai Chanwisetluck, Faculty of Journalism and Mass Communication, Thammasat University as an advisor recently received the first prize from the Umay+ Money Fitness Season 4 storyboard contest under the topic "Gen Z teenagers with good ideas…debt management skills"
Millinium Olarnpruek said that the Umay+ Money Fitness Season 4 was a storyboard drafting competition. It is required for us to submit both Story Telling and Storyboard on the topic of "Gen Z Teens with good ideas…debt management skills"We had the opportunity to attend the workshop as one of the 10 finalist teams in which we received advice from the judges both in terms of educating and film production process. We could see the performance of every team and acknowledge the strengths and weaknesses each team has. Honestly, when listening to the work of other teams, there was a fair amount of pressure because every team did very well.
Rattawan Somkid added that we focus on the problem that is a short clip to be uploaded on social media which must be easy to understand, fun, interesting and knowledgeable. We therefore let the story come out as a romantic comedy mixed with fantasy and after the day of the workshop, we had time to edit the content for 2 days before presenting on the final day at the cinema, Emquartier department store. Our work must be able to actually produce under limited amount of time because in case of winning the competition, the winner will have to produce real work with the Somlon Production team, which will only have a few weeks to complete.
"When given the topic of "Gen Z teenagers with good ideas…debt management skills", we tackled the problem for the main actress to be in debt similarly to a First Jobber, like us, who is a Gen Z often encounter or will have to face in the future to make the audience feel connected to the characters. As for the issue of debt management, we bring the knowledge gained from Mr. Ken, Money Buffalo webpage who came to educate and be one of the judges as an important part of the script. Then combine it with the romance of the story so that the information and knowledge sessions are not boring," said Rattawan.
Prawee Nakthong expressed the feeling of receiving this award that we were very happy to produce the work before graduating from university. Due to the COVID-19 situation, we felt like we had wasted our lives during our 2nd-3rd year of college life. This is truly the first time we felt like being back to our college life again, doing activities together, we therefore focused on this competition. Then, from the beginning we set a clear goal that we have to win the competition and to make the most of our life as university students.