Learning
Universities offering personalized roommate selection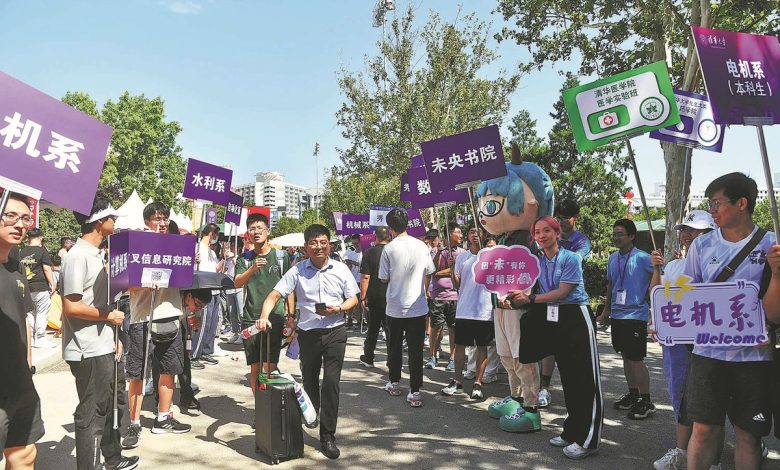 With the upcoming start of the new semester, an increasing number of universities in China are adopting innovative strategies to help students find compatible roommates based on shared lifestyle habits.
The Communication University of China in Beijing, for instance, is enabling incoming freshmen, as well as new master's and doctoral students within the same major, to choose their prospective dormitory companions.
To streamline this process, the university has developed a miniprogram catering to new students, offering them the opportunity to preview dormitory layouts and bed arrangements.
According to a freshman named Yang, the platform empowers students to not only visualize the dormitory's layout and bunk arrangements but also to specify their own daily routines, including preferences for smoking, sleep schedules and more. Those who opt out of this process are allocated roommates at random, ensuring fairness in the allocation process.
Yang noted that the introduction of this option prompted freshmen to begin sharing their lifestyle habits in chat groups.
The Nanjing University of Aeronautics and Astronautics has extended a similar program to new postgraduate students, allowing them to participate in the selection of both dormitories and roommates before official registration.
Song Jun, an official with the university's logistics sector, said this approach acknowledges the diverse nature of student personalities and has resulted in positive outcomes since its initiation in 2021.
"This proactive approach has proved to be highly beneficial in satisfying students' needs, elevating our service quality and enhancing operational efficiency," Song said.
Jiang Aiping, deputy chief of education portal EOL Online, commended these people-centric practices implemented by universities, emphasizing their role in laying a solid foundation for students' academic journeys.
Jiang also noted that although handpicking roommates might not entirely eliminate interpersonal conflicts, it can still be a learning experience. "Students who make these choices will learn to navigate the outcomes of their decisions, fostering a sense of tolerance and accountability in the process," she noted.