Partnerships
The University of Hong Kong, Fudan University, and The University of Sydney Join Forces to Strengthen Sustainability Research and Education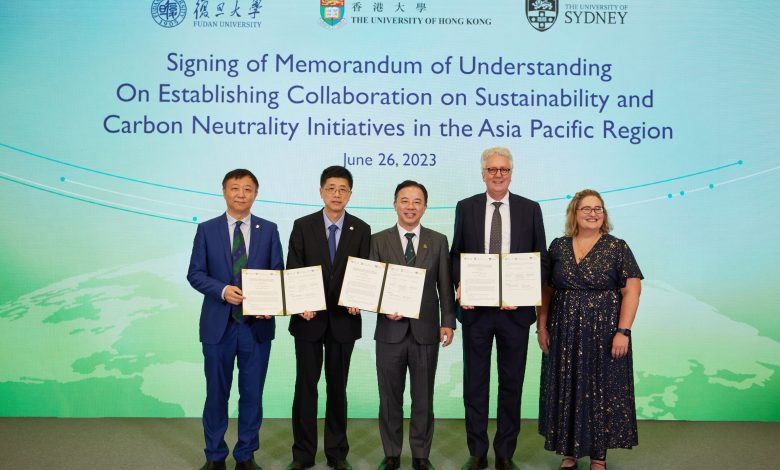 The University of Hong Kong (HKU) has taken a significant step towards addressing global environmental challenges by signing a Memorandum of Understanding (MoU) with Fudan University and The University of Sydney today (June 26). This collaboration aims to advance research and educational programs promoting sustainability development.
The MoU was signed during the 27th Annual Presidents' Meeting of the Association of Pacific Rim Universities (APRU), hosted by HKU from June 25 to 27, under the theme "From Invention to Implementation – Solutions for a Sustainable Future".
The collaboration initiatives under the MoU aim to pursue a shared objective of advancing research and educational programs focused on sustainability and carbon neutrality in the Asia Pacific region. The participating institutions will undertake the agreed initiatives outlined in the MoU to achieve this visionary goal.
To read more : HKU Press