Partnerships
Accelerating 5G Innovation in Malaysia: UTM Engages in Roundtable Discussion with MRANTI, Ericsson, and DNB to Drive Future Enterprise Solutions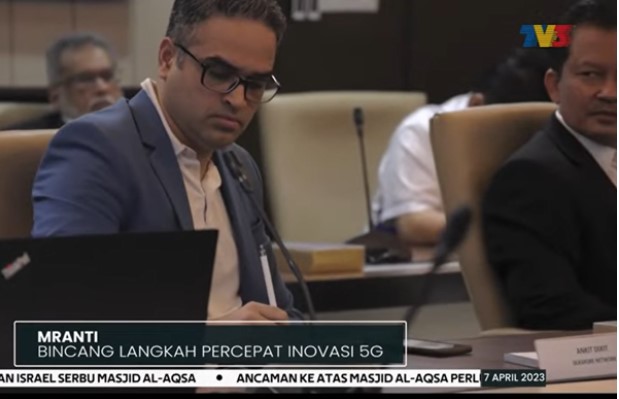 To accelerate the implementation of I.R. 4.0 technologies and digital innovation at the national level, Malaysian Research Accelerator for Technology and Innovation (MRANTI) has invited Universiti Teknologi Malaysia (UTM) to participate in a discourse discussing on 5G adoption in the country.
"Stakeholders including telecommunications companies, government (agencies), corporate innovators, technical experts, academics and civil societies play important roles in developing and catalysing innovation for a more enriched data-driven future," said Dzuleira Abu Bakar, Chief Executive Officer (CEO) of MRANTI in conjunction with a special roundtable discussion involving 20 identified key stakeholders for Malaysia 5G enterprises development.
UTM was represented by the Faculty of Electrical Engineering dean, Prof. Dr Jafri Din and Wireless Communication Centre (WCC) Director, Assoc. Prof. Dr Norhudah Seman, in the roundtable discussion held yesterday in MRANTI. The UTM representatives and other roundtable discussion invitees included executives and CEOs from Ericsson, Digital Nasional Berhad (DNB), Celcom-Digi, Telekom Malaysia and more, had examined contemporary issues on 5G adoption as well as future 5G use cases.
Accompanying Prof. Dr Jafri and Asoc. Prof. Dr Norhudah was the UTM exhibition team that MRANTI selected to showcase different potential 5 G solutions in MRANTI's 5G Experience Centre. The team led by UTM's Innovation and Commercialisation Centre (ICC) and WCC exhibited a drone application for water sampling, environmental monitoring, and use cases relating to the public transport management system.
The abovementioned systems' applications were successfully demonstrated to visiting dignitaries following the roundtable discussion event. The experience centre is expected to be officially launched in mid of this year.
The organised MRANTI's event followed a tripartite agreement between MRANTI, Ericsson and DNB to facilitate the commercialisation of 5G-enabled solutions by and for enterprises in Malaysia. The event also functioned as an effective platform for academia-industry linkages, with many follow-up conversations between parties and attendees. Further to this event, innovators, researchers, and businesses are expected to connect to further drive innovation outputs.
To read more : UTM Newshub