Society & Sustainability
Thammasat University, Lampang Campus strengthen communities, upgrading entrepreneurs and local products.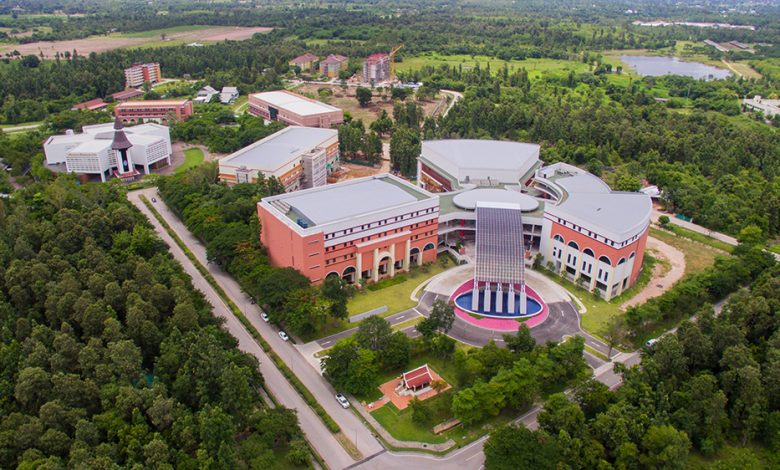 As Thammasat University is part of Lampang Province and that the university's policy focuses on developing people's potential to be the driving force for the economy of Thailand. Thammasat University has designed courses in parallel with the emphasis on the strengths of Lampang Province to strengthen people in the area and Lampang Province, and finally, Thailand.
Assoc. Prof. Dr. Supreeya Kaewla-iad, Vice Rector for Lampang Campus Administration and Law, Thammasat University said that Thammasat University, Lampang Campus has cooperated with the industry as well as community enterprises to promote and support education, research, and pass on technology and production to students through the Industrial Craft Design Program, Faculty of Fine and Applied Arts which is a course that matches the identity of the province both in wisdom local arts and culture, and the pottery and ceramic industry, that is a well-known product. Apart from that, there is also a Bachelor of Science Program in Computer Science that has created innovations in the use of information technology to drive the agricultural economy, such as creating a prototype for predicting yield and rice prices in Thailand, Smart Kale Farm with Disease Monitoring System, Growing hydroponics plants along with guppy farming, and a smart scarecrow with a bird repellant system. The works of these students have already received many awards from various contests.
In addition to educational achievements, Thammasat University, Lampang Campus also initiated many social service projects that perfectly respond to the economic development of Lampang Province while for tourism promotion, the university has renovated and construct 2 museums for learning in Lampang Province, namely, Wat Phra That Sadet Museum and Wat Pong Sanuk Nuea Museum.
Apart from that, there is also the development of community products to increase commercial value. The Faculty of Fine and Applied Arts, Lampang Campus has integrated with the public and private sectors to collaborate in designing community products that maintain the province's identity and adding commercial value to them, such as Lampang patterned ceramic teapots or the design of Tha Ma-O herbal package for community health which won the Demark Design Award 2020 and the CDA Award 2020 and also initiated a project to promote eco-cultural tourism, promote bio-composting from dry leaf waste, and weaving as a secondary occupation to generate income for people within the community under the integrative project to upgrade the economy and society of 50 sub-districts, with the supporting budget from the Ministry of Higher Education, Science, Research and Innovation (MHESI), which has universities in the area as a center to integrate projects and employ students, new graduates, as well as the general public to jointly develop the area economic and social revitalization, covering various issues and needs of the community.