Leadership
Singapore's first electric formula SAE race car built completely by undergraduates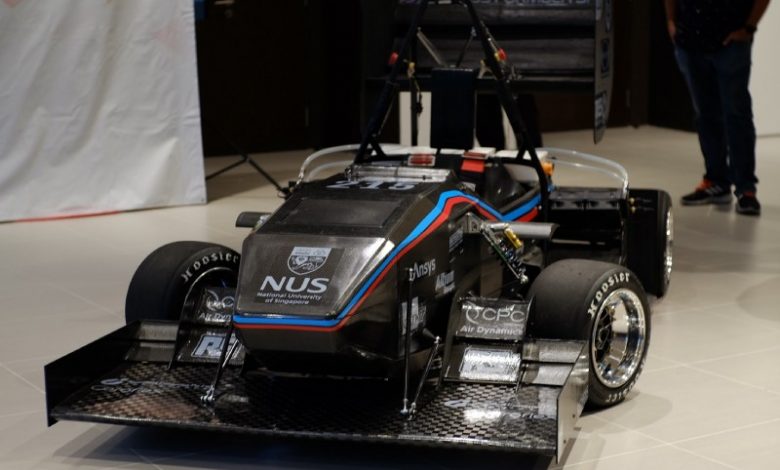 What do you get with a group of dedicated engineering students and an idea to go fast? You build a race car out of it. Specifically, you build a Formula SAE (FSAE) race car to showcase your idea, even if it means venturing into new territory.
On Tuesday (June 28), NUS unveiled its Formula SAE race car, the R22e, with Senior Minister of State, Ministry of Finance and Ministry of Transport, Mr Chee Hong Tat as the guest of honour.
Engineering undergraduates from the National University of Singapore have been partaking in FSAE Michigan, an inter-varsity competition featuring some of the world's best universities, for a number of years now, even obtaining placing in the top 20 positions among almost 150 universities consistently. Unfortunately, these students have not been able to compete in the Formula SAE Michigan for the past two years due to the Covid-19 pandemic.
However, progress on building and refining their ideas for the Formula SAE cars never stopped, with progress continuing on throughout the pandemic. 2021 also marked the final year that these engineering students would use an internal combustion engine to power their race car, for they decided to make the switch to electric power for the 2022 iteration.
Comparing the figures side-by-side, the 2021 FSAE race car, the R21, made 77 hp and 57 Nm of torque from a 600cc motorcycle engine and was paired with a six-speed sequential transmission, weighed 216.9kg, and did 0-100km/h in 4.7 seconds, and with a power-to-weight ratio of 355hp/tonne.
To read more : Asia One
Photo credit: Motorist