Learning
Impact Exhibition and Convention Center offers comprehensive business event course to college students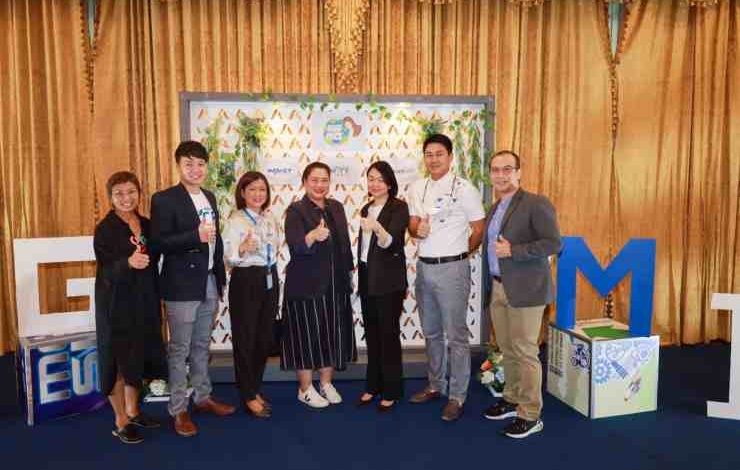 Thailand has long been a revered destination for meetings, conventions, exhibitions, as well as leisure travel. The Thai MICE sector still has more room to thrive and looks for more enthusiastic young professionals to join the team.
The Human Resources Department dusts off the old project aka "Kla MICE" welcoming the 3rd batch of college students.
Ms. Thamita Chongswatvorakul, Director of the Corporate Human Resources Department, said "I'm delighted we can complete our unfinished business and bring back the post-pandemic return of Kla MICE. The coronavirus outbreak caused the entire world to go upside down. All the industries have been hit hard and faced critical challenges including a shortage of staff. The Thai MICE industry needs more young professionals whom we can rely on to make the MICE industry thrive again.
We take pride in supporting the Thai hospitality and MICE industry by training approximately 40 students in their junior year from various universities including Silpakorn University, Kasetsart University, Chiang Mai University, Khon Kaen University, Srinakharinwirot University, Bansomdet Chaopraya Rajabhat University, and Rajamangala University of Technology Thanyaburi to prepare them for the corporate event world through an all-encompassing course designed to give students inclusive learning pathways and the foundational skills of event management. Students work closely with senior executives and managers from multiple departments such as Operations, Sales Department, Food and Beverage Department, Lakefront restaurants, Exhibition Project, and Human Resources Department to gain the knowledge and hands-on experience as well as have direct access to immediate response when questions arise. Students are also anticipated to team up and host an exhibition under the theme of MICE & Sustainability to complete this 2-month summer course.
To read more : Travel Daily News Asia