Learning
UE to offer free industry certification courses on digital skills and latest technologies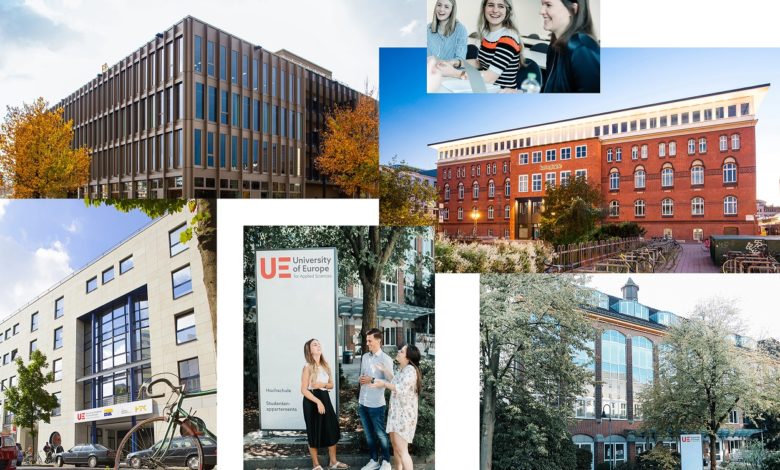 University of Europe for Applied Sciences (UE) has announced a collaboration with leading business and tech companies to offer its students a suite of digital courses at no additional cost. These courses will prepare students to earn badges and/or industry certifications.
UE will work with industry leaders – including IBM Enterprise Design Thinking, Amazon Web Services (AWS), Facebook, Tableau and HubSpot – to incorporate the latest technology and industry expertise into its degrees. The courses range from digital skills and marketing, social media, sales and cloud fluency.
Starting from the winter 2021 intake, all new students enrolling with UE at any campus will be able to integrate their degree of choice with a selection of short courses, with no additional fees. Upon completion of the courses and successful completion of the required exams, the students will be awarded badges or certification, giving them the differentiators in a highly competitive technology market.
UE is committed to promoting the future-oriented development of skills and interdisciplinary teaching formats, in step with actual practice and according to the highest international standards. Professor Maurits van Rooijen, Rector at UE, said: "UE is a leading private university in Germany, known for its close relationship with businesses and graduates who are valued by employers.
"Through the interaction among creative, entrepreneurial, and digital thinking, as well as an international perspective, the various fields of study mutually enrich each other and offer new approaches in teaching and research tailored to the requirements of Job Market 4.0."
"Working with tech industry leaders, with this initiative we make our graduates even more attractive. Following the launch of our Innovation Hub, we continue our evolution towards becoming Germany's tech-business and design-business university.
A recent global research study by McKinsey[i] has shown the huge impact on employability, earnings and job satisfaction for students who combine a degree with the right skills package. The addition of these industry-powered and certified courses represents UE's response to the changing expectations of employers.
Companies worldwide are now looking beyond workers specialized in one subject. Instead, they search for "T-shaped" professionals who can add a broad experience in different disciplines to the deep knowledge in one specific field.
"Technologies, global trends and international mobility are affecting business education, which now needs to prepare students for a more complex and varied landscape. By adding additional expertise via these certifications, our students will gain further knowledge and become even more employable early on in their career," added Professor Johannes Kiessler, Programme Director for Innovation Design Management
For more information https://www.ue-germany.com/study-with-us/career-centre/acceleration-courses
[1] https://www.mckinsey.com/industries/public-and-social-sector/our-insights/defining-the-skills-citizens-will-need-in-the-future-world-of-work
About the University of Europe for Applied Sciences (UE)
The University of Europe for Applied Sciences is a state-recognised private university with campuses in Berlin, Potsdam ("UE Innovation Hub"), Hamburg, Iserlohn, and the Virtual Campus ("Campus in the cloud"). The university offers bachelor's and master's programmes as well as dual bachelor's and MBA programmes.
UE's mission is to train the digital pioneers of tomorrow by teaching key skills for future job markets by combining tech, data and design all under one roof and breaking traditional academic models.
The innovative and forward-looking Virtual Campus is UE's long-term, strategic initiative which aims to build a university of tomorrow's generation. The institution has two faculties: Business & Sport as well as Art & Design. The schools strive to train future designers and decision-makers by combining creativity, entrepreneurial thinking, practical relevance, internationality and virtual innovation.
The university has been institutionally accredited by the German Council of Science and Humanities for a maximum period of ten years and systematically accredited by the accreditation agency FIBAA. U-Multirank has recognised UE as a world leader in international orientation and ranked it as one of the top 10 universities in business studies in the area of teaching quality.
Further information: https://www.ue-germany.com
[i] https://www.mckinsey.com/industries/public-and-social-sector/our-insights/defining-the-skills-citizens-will-need-in-the-future-world-of-work