Learning
University Canada West Completes Audit with Flying Colors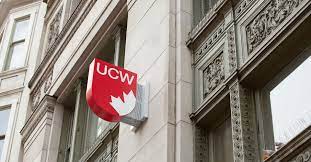 Vancouver, BC – September 9, 2021 – University Canada West (UCW) is thrilled to announce it recently received an overall 5 Star rating from the QS Stars higher education rating system, the world's most popular source of comparative data on university performance.
"We are delighted and honoured to receive 5 Stars from QS Stars," said Brock Dykeman, UCW President and Vice-Chancellor. "The QS Stars audit evaluated everything from UCW's teaching and academic development to online learning, social responsibility and inclusiveness, providing an in-depth look at the quality of our university."
UCW is the third university in Canada, and the first in British Columbia, to receive a 5 Star rating from QS Stars. There are only a total of seven institutions in the United States and Canada to receive a 5 Star rating.
As part of the QS Stars audit process, institutions receive an overall rating of between zero and 5+ stars, as well as a rating in at least eight of 13 key areas. UCW's scores included:
Teaching:5 Stars
Employability:5 Stars
Academic Development:5 Stars
Online Learning:5 Stars
Social Responsibility:5 Stars
Inclusiveness:5 Stars
Internationalization:4 Stars
UCW also received 5 Stars in the Specialist Criteria category for its Master of Business Administration degree program.
The QS Stars rating system provides an in-depth evaluation that assesses a university on a broad range of key performance indicators.
"The audit report identified our strengths as well as some areas where we could improve," Dykeman said. "We can use it to not only celebrate our successes but to help shape the roadmap for UCW's future."
-End-
About University Canada West (UCW) 
University Canada West (UCW) is an innovative business and technology-oriented institution in Vancouver, Canada, offering undergraduate and graduate degrees for domestic and international students. UCW offers a range of career-focused programs including, Bachelor of Commerce, Bachelor of Arts in Business Communication, Associate of Arts and Master of Business Administration. Courses are offered at our two downtown Vancouver campuses – our West Pender Campus in the heart of Vancouver's financial district and our new Vancouver House Campus.