Learning
Canadian College of Technology and Business launches in Vancouver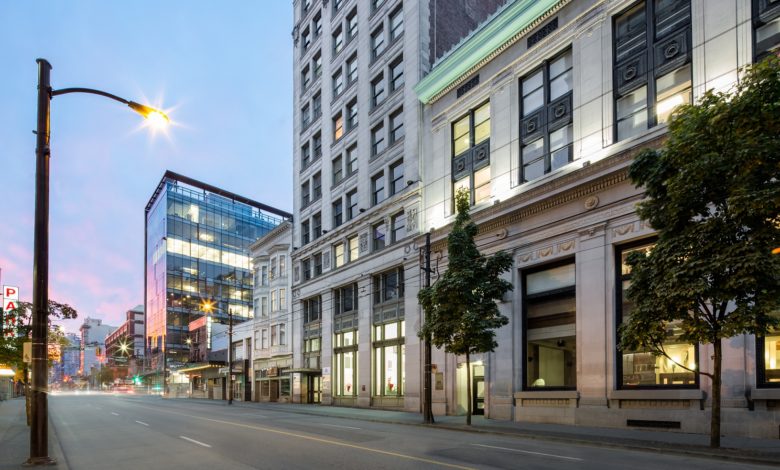 The Canadian College of Technology and Business (CCTB) has today announced its official launch, offering programs set to prepare students to stand out in the modern workforce.
Based in Vancouver, CCTB offers a wide variety of programs at differing levels. The curricula focus on some of the disciplines and knowledge that have become a crucial part in the development of businesses and employees across a variety of industries.
Domestic and international students will have access to diplomas in marketing, information systems, data analysis and cybersecurity, amongst others. Through this initial portfolio, CCTB aims to cater to students looking to become the professionals of the next generation.
All programs are designed and taught by seasoned professionals, based on real-life industry needs and aiming to implement contemporary tools and methodology. Boris Poludo, Head of Faculty at CCTB, said: "We are excited to announce the launch of this new, ambitious, project.
"The portfolio is built around the skills employers are seeking in the workforce for the new digital world we live in. Whether students are looking to explore the latest technology trends or develop knowledge in a new area, our programs will ensure they reach their aspirations."
The first intake is scheduled for May, with the institution ready to deliver all programs through distance and blended learning due to the limitations imposed by the ongoing pandemic. Future plans will see teaching being delivered at CCTB West Pender Campus in The London Building in the heart of downtown Vancouver, in a highly interactive environment to engage students in ways similar to those many companies use to conduct their business.
Canada is one of the most popular destinations of choice for higher education as well as for work opportunities. To assist its students in the transition from study to work, CCTB will also be providing career orientation, guidance and complete employment support.
CCTB is part of Global University Systems (GUS), an international network of higher education institutions. GUS has a strong presence in Canada and its institutions in the country include University Canada West (UCW), Toronto School of Management (TSoM), Trebas Institute and The Language Gallery Canada (TLGC).
Cyndi McLeod, GUS Canada CEO, said: "Our institutions provide a variety of study paths and qualifications and we are always looking to expand to new sectors. As part of an organization brought together by a shared passion for accessible and relevant learning opportunities, CCTB is committed to promoting our brand of quality higher education."
CCTB offers technical training based on the latest market trends for in-demand technologies, incorporating tools such as Amazon Web Services, Docker, SQL and many more. CCTB is also accredited by British Columbia Private Training Institution as well as by British Columbia Education Quality Assurance.
For more information, please visit: https://www.canadianctb.ca/
About Canadian College of Technology and Business (CCTB)
Canadian College of Technology and Business (CCTB) launched in 2021 with a range of IT and business-focused programs, to provide students with the highest quality training, equipping them for the challenges of an increasingly digitalized world.
CCTB is part of the Global University Systems network. Based in the thriving city of Vancouver, CCTB is surrounded by some of the most important players in the technology sector including Amazon, Microsoft, Electronic Arts, Slack and Hootsuite.
CCTB offers technical training based on the latest market trends for in-demand technologies. To ensure that CCTB graduates have cutting-edge skills, various technologies are incorporated into our programs such as Amazon Web Services, Docker, Microsoft SSRS, Tableau and many more.