Research
UM and Stanford's collaboration achieves breakthrough in lung cancer research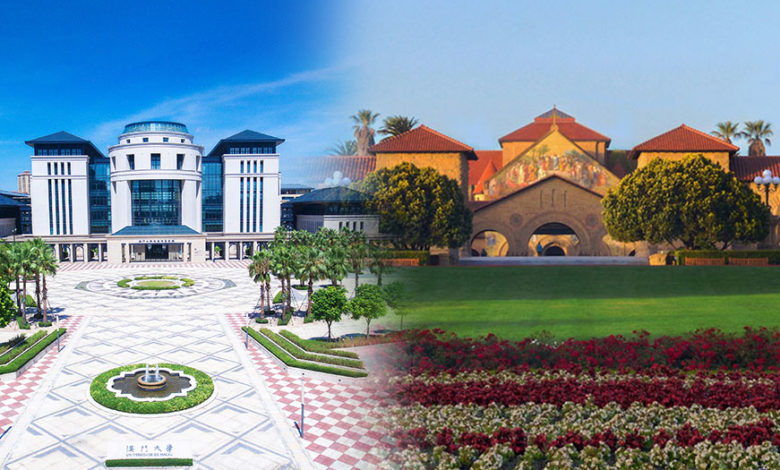 The University of Macau's (UM) Faculty of Health Sciences (FHS), Stanford University, and MD Anderson Cancer Center have achieved a breakthrough in their collaborative lung cancer research. The research team has found that the gene NSD3 is involved in the tumourigenesis of squamous cell lung cancer, and that NSD3 may be an effective target for the treatment of this type of cancer. This is a landmark discovery and the study has been published in the prestigious journal Nature.
There are two types of lung cancer: small cell lung cancer and non-small cell lung cancer. The latter mainly includes adenocarcinoma, squamous cell carcinoma, and large cell carcinoma. Non-small cell lung cancer grows and metastasises more slowly than small lung cancer. However, only about a quarter of early-stage cases can be treated with surgery, and metastasis or recurrence may still occur after surgery. So, there is still much room for improvement in the treatment of lung cancer.
In this study, a joint team formed by researchers at Stanford University's Department of Biology, MD Anderson Cancer Center, and UM, has uncovered an intrinsic molecular regulatory pathway by which NSD3 promotes lung squamous cell carcinoma tumourigenesis. The discovery of this mechanism overturns previous speculation that chromosome 8 identifies the cancer driver gene and, more importantly, provides a new potential therapeutic target for the treatment of lung squamous cell carcinoma. In previous studies of lung squamous cell carcinoma, amplification of specific regions of chromosome 8 was found to promote the tumourigenesis of lung squamous cell carcinoma. Initially, the primary candidate driver gene was the FGFR1 protein, but the clinical trials attempting to target the FGFR1 protein were unsuccessful.
In this study, the researchers found that the H3K36 methyltransferase, NSD3, is also located in this region of chromosome 8. Using mice as the model organism, the knockdown of NSD3 slowed tumour growth and prolonged survival in mice. The researchers also identified a genetic variant in NSD3, which is common in patients with this type of tumour, increasing the catalytic activity of H3K36 dimethylation both in vitro and in vivo. This variant accelerated tumourigenesis and decreased overall survival in the mouse model. This variant induced the landscape change in the epigenetics and promoted oncogenic gene expression programming. This study also revealed that NSD3-dependent tumours might be sensitive to bromodomain inhibitors with potential clinical value.
The study was led by Prof Or Gozani in the Department of Biology, Stanford University, with Dr Shao Ningyi, an assistant professor in UM's FHS, as the co-corresponding author. The study was supported by the Science and Technology Development Fund of Macao SAR (File No: FDCT 0038/2020/AFJ) and UM (File No: SRG2019-00177-FHS). A full-text version of the study is available at https://www.nature.com/articles/s41586-020-03170-y.