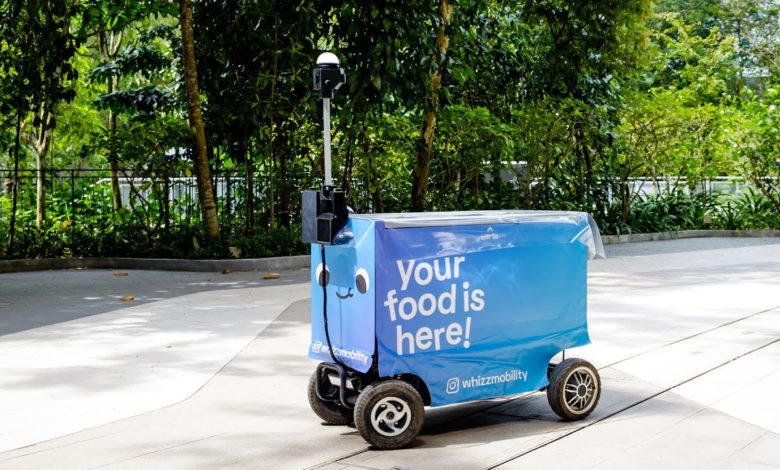 A student start-up at Nanyang Technological University, Singapore (NTU Singapore) has developed a fleet of self-driving robots that deliver in a smarter, greener and contactless manner, making it a safe option in a pandemic.
Called the FoodBot, these four-wheeled electronically powered robots have delivered over 6,000 lunch and dinner orders on the NTU campus since June 2020 – when Singapore started Phase 1 of its exit from the circuit breaker. Its pilot is carried out with Cates, a food delivery mobile app developed by Wecome, another start-up that was incubated in NTU.
FoodBot is the brainchild of Whizz Mobility, a student start-up that grew out of the Renaissance Engineering Programme (REP), NTU's flagship interdisciplinary undergraduate engineering programme. The first prototype was designed and built on the NTU Smart Campus, a living testbed of new technologies. Whizz Mobility now operates out of a maker's space at the Launchpad @ Jurong Innovation District, which is located next to the NTU campus at CleanTech Park.
Photo credit: NTU SIngapore