Research
UM achieves major breakthrough in cancer drug resistance research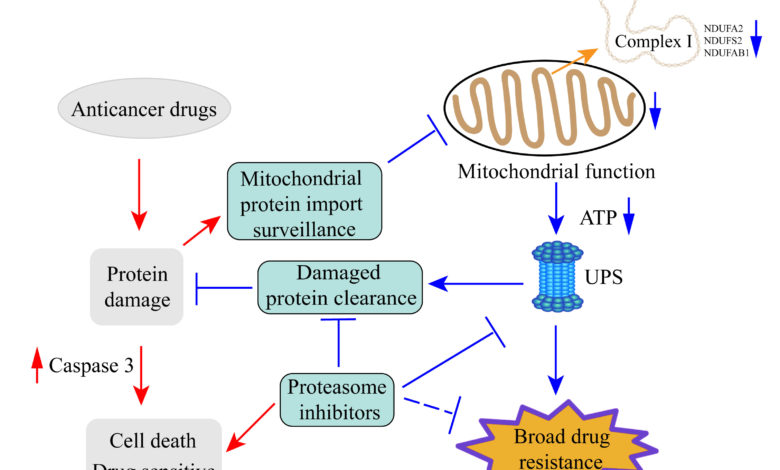 A team in the University of Macau's (UM) Faculty of Health Sciences (FHS), led by FHS Dean Chuxia Deng, has discovered the connection between the ubiquitinated proteasome system and drug resistance. The team has found that the inhibition of proteasome activity can block broad drug resistance in multiple types of cancer. The findings could help address drug resistance in cancer patients, and the study has been published in the internationally renowned journal Advanced Science.
A major reason for the persistently high cancer mortality rate is the body's automatic development of drug resistance. When cancer cells are treated with several drugs simultaneously or successively, they may become multidrug resistant, making this type of cancer very difficult to treat, such as primary drug resistance of tumor cells and acquired drug resistance. Many tumours, even if initially well treated with chemotherapy, gradually become drug resistant and difficult to control. In addition, many cancers treated with one drug often develop cross-resistance, or broad drug resistance, to many other new drugs with different structures and mechanisms of action, leaving many leading medical institutions scratching their heads.
The UM research team has found that enhanced proteasome activity and lower mitochondrial activity can contribute to drug resistance in cisplatin through genome-wide RNAi screening and evolutionary drug resistance model. Cisplatin is one of the most widely used chemotherapy drugs in the treatment of different types of cancers. Further studies have indicated that cisplatin treatment induces protein damage, which activates the mitochondrial protein input monitoring pathway. The activation leads to a decrease in mitochondrial activity and enhances proteasome activity, thereby increasing the clearance rate of damaged proteins and saving cell viability. In addition, the team has confirmed that enhanced proteolysis and lower mitochondrial activity are common mechanisms for resistance to up to 40 cancer drugs, and that proteasome inhibitor therapy reverses resistance to 27 of these drugs through screening against a library of 69 drugs and screening of patients' organs. The results have further shown that cisplatin and bortezomib in nanoparticle form can further enhance anti-tumour effects and reduce the side effects associated with drug combination therapy.
In identifying all human genes potentially associated with drug resistance through whole genome RNAi screening, the team has identified 45 genes associated with cisplatin resistance and 104 genes associated with cisplatin sensitivity. Using multiple models, the researchers have demonstrated that targeting the cellular functions involved in these candidate genes can overcome a broad spectrum of drug resistance. These studies show that despite the different structures, cellular targets, and mechanisms of action of different cancer drugs, cancer cells activate similar defense systems to maintain cell survival. In addition, it has been shown that enhanced proteolysis is a common mechanism for these drug resistances and that by targeting this universal defense system, it is possible to reverse multidrug resistance. These findings have important implications for translational medicine.
The study was led by FHS Dean Chuxia Deng. Dr Shao Fangyuan is the first author. The study was funded by the Science and Technology Development Fund, Macao SAR (file number: 094/2015/A3, 048/2019/A1, and 0011/2019/AKP) and UM (file number: CPG2020-00004-FHS, MYRG2016-00139-FHS, MYRG2016-00132-FHS, and MYRG2017-00113-FHS); The full version of the related paper can be viewed at: https://onlinelibrary.wiley.com/doi/full/10.1002/advs.202001914
Photo credit: University of Macau