Learning
CJCU launches orchard education program, fulfilling internship on campus building student employability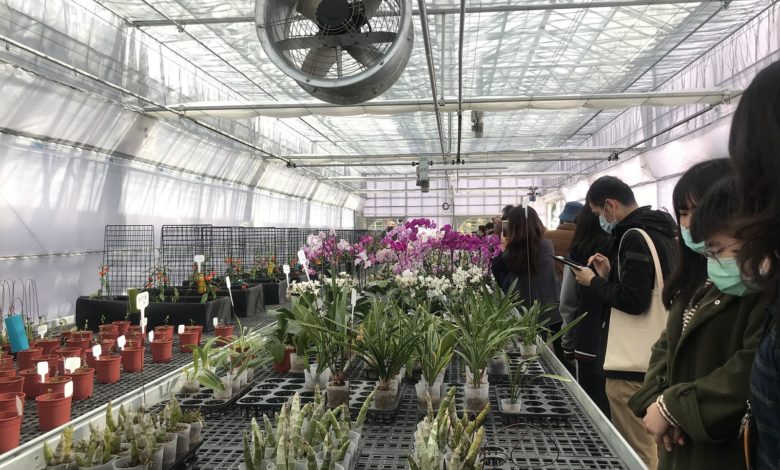 A greenhouse for the students of the Bachelor Degree Program in Orchid Industry Application of Chang Jung Christian University has been built to enhance their practical capabilities. This venue will be used for teaching classes, marketing management, researching experiments, industry-academia cooperation, holding events and other purposes, combining practical curriculum to develop students suitable for the orchid industry and provide internships for the students.
The greenhouse used automated equipment to adjust the environmental conditions and to provide a suitable environment for orchids. Students can use the facility to cultivate new species to improve practical abilities. Chairman of Orchid Flouriculturing Inc. Mr. Wu Ming Kun pointed out that how to market the orchids, rather than the breeding, is the main problem for the orchid growers. For now, orchid growers lack the ability to market internationally and to utilize orchids in other applications. The greenhouse enables innovation to the usage of orchids. Most importantly, students can finish their internships on campus, and can use what they have learned in the field to fill the needs of the industry.
The director of the orchid degree program Mr. Huang Tsun Bin, said that the program is in its third year and has kept in close cooperation with Orchid Floriculturing Inc., training students to pass on the beauty of orchid growing and participating in the Tokyo, Okinawa and other international orchid shows within the last three years. He emphasized that the curriculum of the program focuses on practical skill development. Processes from tissue culturing, breeding, improving, marketing to producing cosmetic raw materials can all be done in the greenhouse, which is very helpful for the students. The program collaborates with Orchid Flouriculturing Inc. to promote vanilla planifolia. Located next to the craft beer lab, the Greenhouse was an ideal experimental site for the culture and application of vanilla planifolia.