Learning
Steping into the World: CJCU's Global Plaza is officially inaugurated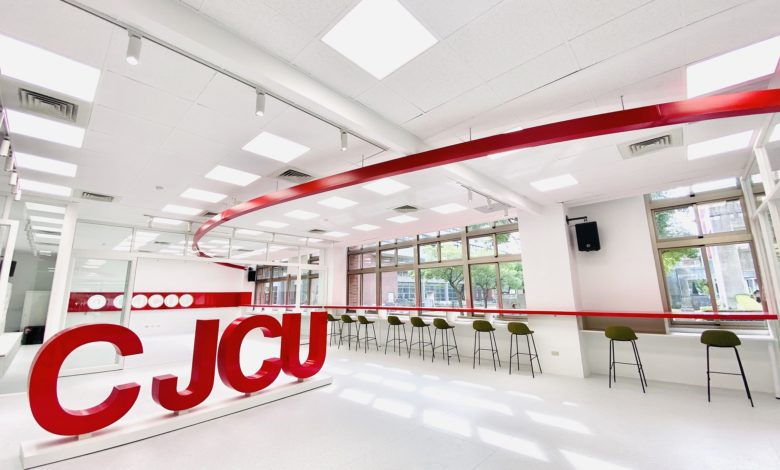 To build up an international setting for domestic and international faculty and students and to facilitate cultural exchanges, the Office of Global Engagement (OGE) of Chang Jung Christian University (CJCU) has built Global Plaza on the first floor of the Administration Building. Its minimalist style following the "Less is more" concept means less unnecessary decoration. French windows allow natural light into the venue, implying open arms to welcome everyone to join.
Dr. Li Min-Yu, the Dean of OGE, said that Global Plaza is designed with the Ark in mind. The entrance of the Administration Building is like that of the Ark, so the space at the back of the building becomes the cabins. The lines of the bamboo installation art extends the sightline, making the space feeling even more spacious. Dr. Li also mentioned that the number of the international faculty and students has been increasing in recent years. Therefore, the school has worked hard to create a multicultural learning atmosphere. To show respect for different religions, a prayer room has been created in the venue for the faculty and students to pray and meditate, thus making the campus a more friendly environment.
The Global Plaza serves many functions, such as a gathering and a resting place. The venue is divided into three halls–Taiwan Hall, International Hall, and Lounge. It is equipped with a projection and sound system and has tables set up by the window, allowing ample lighting and a nice view, thus making Global Plaza an excellent venue for organizing events and guest receptions.