Research
UM SCIENTISTS DISCOVER FIRST ANCIENT ELEPHANT FOSSIL IN MALAYSIA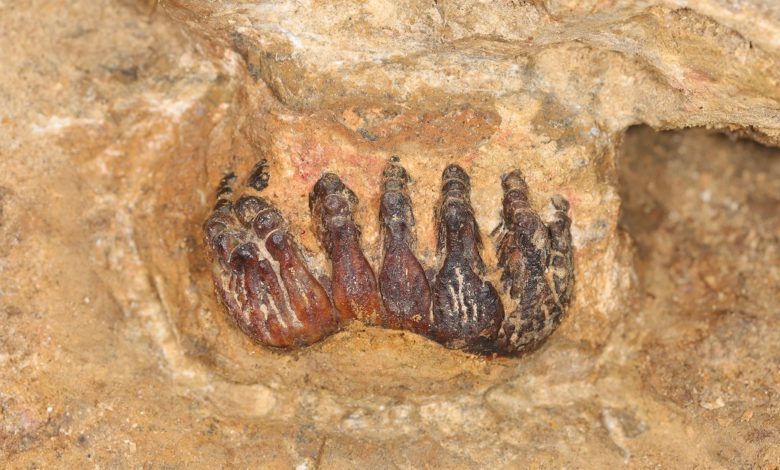 A team of scientists from Universiti Malaya (UM) has recently discovered the first fossil of ancient elephant Stegodon with a rough geological age of between 30,000 and 80,000 years, in a limestone cave situated in Gopeng, Perak.
The discovery was led by Dr. Ros Fatihah Muhammad from Department of Geology, Faculty of Science and Mr. Lim Tze Tshen who is a vertebrate palaeontologist and zooarchaeologist from the Paleontological Society of Malaysia.
"The important discovery was made based on the information provided by a local cave settlers group, Kinta Valley Watch as well as our team's survey and research. Studies so far has shown that the remains of this Stegodon are not associated with ancient humans. However, the study is significant as it is related to the history of ancient fauna migration and also environmental changes in the South-East Asian region," said Dr. Ros Fatihah.
The fossil was identified by Mr. Lim and also based on the insight sharing among experts from around the globe including 5th Earl of Cranbrook, Dato' Sri Gathorne Gathorne-Hardy from Natural History Museum (London), Dr. John de Vos from Naturalis Biodiversity Center (Leiden), Dr. Gert van den Bergh from University of Wollongong, Australia, and Dr. Gerrell Drawhorn from California State University (Sacramento), USA.
The imaging process performed by Assoc. Prof. Dr. Norliza Ibrahim and Dr. Mohd Azmi Abdul Razak from the Faculty of Dentistry found that the fossil was most likely a Stegodon of less than two years old.
The Vice-Chancellor of UM, Datuk Ir. (Dr.) Abdul Rahim Hj. Hashim extended his congratulations to the researchers on the fossil discovery and thanked all parties involved. He also expressed his appreciation to the Perak State Government Office, Perak Department of Mineral and Geoscience and the Perak State Parks Corporation for their cooperation and providing support for further studies to be conducted at the research site.