Learning
London Academy of Trading Partners University of Exeter for Student Trading Event and Competition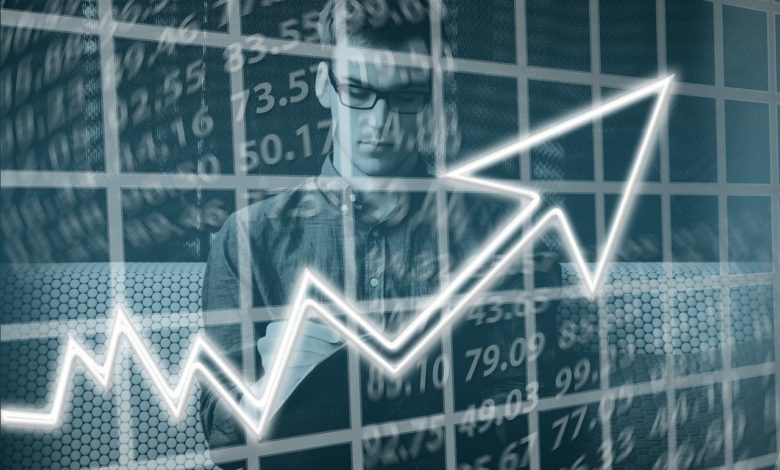 London Academy of Trading (LAT) today announced its partnership with University of Exeter's Student Investment Fund (ExSIF).
The aim of the partnership is to provide real-time trading simulation sessions during the university's freshers' week, including a trading competition, with the most profitable trader winning a free Introductory Trading Course at LAT.
LAT tutors will host two live online trading sessions for students. The first session, on Wednesday 16 September, will introduce the concepts of trading and explain how macroeconomic data affects financial markets and how technical analysis can be used to build a structured trade plan. The start of the competition will also be announced.
The next session, on Friday 18 September, will enable students to review market activity, discuss their experiences and the competition winner will be declared. As part of the trading competition, lasting from Wednesday to Friday, students will each be given a £10,000 demo trading account to trade equities, currencies, commodities, and stock indices.
The most profitable trader will receive a free one-week online Introduction to Financial Markets and Trading course at LAT, including a series of pre-recorded video lectures on fundamental and technical analysis, trading psychology and risk management. The winner will also have access to 15 hours of live, interactive webinars during which the LAT tutors and traders answer questions, discuss trade set-ups and analyse live markets.
Commenting on the partnership and competition, Paddy Osborn, Academic Dean at LAT, said: "We are excited to be partnering with University of Exeter's investment society, ExSIF. Through this collaboration, we look forward to introducing students to the world of financial markets trading and providing them with access to real-time market information to apply newly equipped knowledge from the session.
"The trading simulation and competition is a great opportunity for those who have an interest in trading and want to take the first step in the financial market – without the risk of losing real money."
Adding to this, Dayaanan Muthukrishnan, President of ExSIF said: "The partnership between ExSIF and LAT for Fresher's Week is a fantastic opportunity for students to gain first-hand experience in investing in the markets. Students will be able to test their ideas, and the winner will receive one of LAT's great courses!
"LAT's expertise in trading will equip students with skills that will serve them well not only during the Fresher's Week trading game, but also during ExSIF's investing competition in early 2021. We are looking forward to starting our year in such an exciting way, and hopefully we can partner with LAT in the future to deliver more great events like this."
Established in 2010, LAT provides dedicated education on finance and trading-related subjects. LAT is accredited by the British Accreditation Council (BAC), its short courses are certified by Continuing Professional Development (CPD) and its three-month Advanced Trading Course is accredited by the Association of Business Executives (ABE).
-END-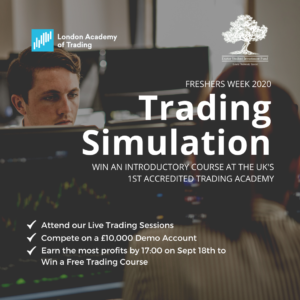 Notes to editors:
About London Academy of Trading
London Academy of Trading (LAT) is an award-winning, dual-accredited provider of financial trading education.
LAT's courses are designed to help individuals improve their understanding of financial markets and trading for career progression or to supplement existing income through trading. All students can access our trading mentors ten hours every day for advice and guidance, helping them to combine theoretical knowledge and practical skills to develop robust and structured trading strategies.
LAT understands that people have busy lives and is, therefore, extremely flexible to enable students to study around other commitments, either online, on its London trading floor or through its blended option, combining online study with days on campus. LAT's courses range from two days to its accredited 12-week Advanced Trading Course, and the teaching faculty is comprised of experienced traders and analysts from major financial institutions including HSBC, Morgan Stanley, Citibank and Bloomberg.
About The Exeter Student Investment Fund (ExSIF)
The Exeter Student Investment Fund (ExSIF) is a student-led society with a real-money fund at the University of Exeter. We aim to promote an understanding and interest of the world of investing and finance, to all students, from all backgrounds. We present a platform for like-minded students to exercise the theory they learn in lectures and apply it to experiences that ExSIF will present them with. Further, through ExSIF, members will gain a skill set that will set them apart in their job applications and future careers.
Featured Image by Gerd Altmann from Pixabay