Learning
Thammasat students won the first prize for the design of a board game that drives the future of electric vehicles in Thailand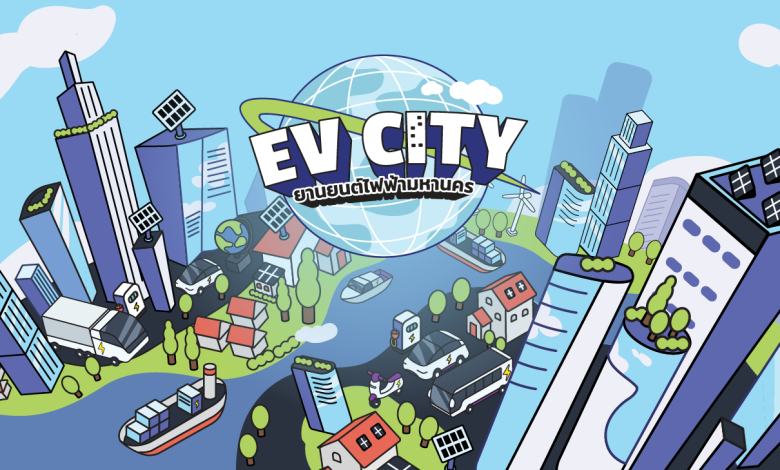 The 'TU Next' team consists of Mr. Apirak Kaewphuang, a third year student in Geography Program, Faculty of Liberal Arts, and Ms. Bumphenporn Songern, a second year student in the College of Interdisciplinary Studies, Thammasat University. The students from Thammasat University won the first prize in the board game competition under the project "Energy on Board by BANPU B-Sports Thailand 2021" in the topic "Driving Thailand's E-mobility", start the (board) game to drive the future of electric vehicles in Thailand to develop further along with Board Game Night (BGN) in promoting knowledge and enhancing perception of electric vehicles of the new generation through board games. The selected work is "EV City- Electric Vehicle Mahanakorn" that conveys the story of the development of the electric vehicle industry which is something relevant and that people pay close attention to into board game, a cutting-edge way of learning that is both enjoyable and easy to understand.
Mr. Apirak expressed about the inspiration behind the design of the board game that the idea was derived from the government's 30/30 policy that intends to push Thailand to produce at least 30 percent of the country's vehicle production with zero emissions, or Zero Emission Vehicle (ZEV) by 2030.
"The challenge of this board game is that 'players' will take on the role of an electric vehicle (EV) manufacturing company and charging station according to market demand. They also have to take turns acting as "President of the EV Industry Driving Association of EV City" to formulate various policies that will be important variables for the electric vehicle industry and entrepreneurs. The game mechanics and plot are based on what is driving the real-world electric vehicle industry, such as: association policy card, electric vehicle demand card, various types of electric vehicles and charging stations, as well as supply and demand principles related to the volatility of the cost of various parts and equipment, by which players who can meet the market demand, collaboratively drive the future of electric vehicles in the city to grow according to the goals, and generate the most income will be the winner," said Ms. Bumphenporn.
For those who are interested, the "EV City- Electric Vehicle Mahanakhon" board game will be ready for public display soon. Further details, news updates and activities announcements related to the project can be found on Facebook Fanpage: BANPU B-Sports Thailand.