Partnerships
EdUHK's Far-reaching Project for Education in Cambodia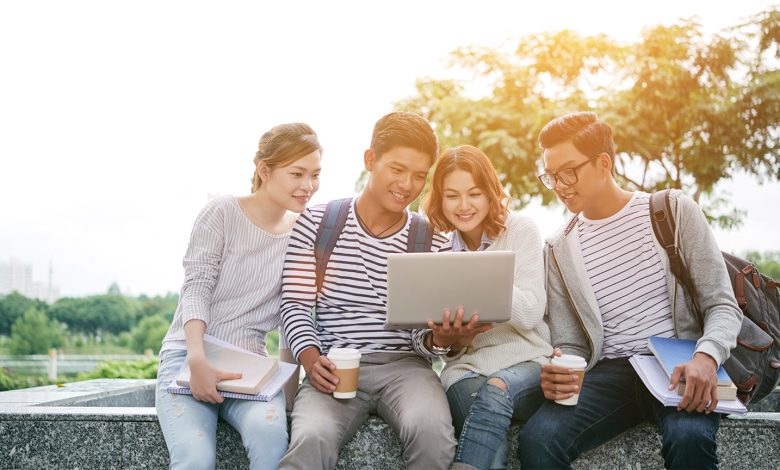 The Education University of Hong Kong (EdUHK) has begun its partnership with Cambodian universities and the Ministry of Education, Youth and Sports in a World Bank project to build the capacity of higher education teachers for inclusive and quality learning and teaching in the Southeast Asian country.
Developing pedagogical competences
To achieve this, EdUHK and the Royal University of Phnom Penh (RUPP) have co-established the Centre of Excellence in Higher Education Teachingand Learning and Innovations, and teachers from five Cambodian universities have been awarded places on EdUHK's Doctor of Education (EdD) programme, through scholarships funded by the World Bank's Higher Education Improvement Project.
"Like many others around the world, university teachers in Cambodia have deep expertise in their field but may not get the opportunity to develop their pedagogical competencies," explains principal investigator, Professor Lim Cher Ping, Chair Professor of Learning Technologies and Innovation at EdUHK. He first met Cambodian university rectors and the Director-General for Education (DGE) at a workshop in Siem Reap, 10 years previously. In 2018, the DGE contacted him about sharing promising practices. "The universities wanted their teachers to learn how to conduct more interactive classes, with valid, reliable and comprehensive assessment," says Professor Lim.
"We have recently created a faculty of education, and we particularly wanted to work with EdUHK because we have the same vision for learning and teaching," says Dr Sok Soth, Dean of Faculty of Education at RUPP. Another reason he gave was the fact that academia in Hong Kong has been exposed to both eastern and western approaches. "If we tried to directly implement American or European epistemology onto a Cambodian context, it wouldn't necessarily fit. EdUHK's hybrid model is a much better match," he adds.
Setting criteria
While EdUHK and RUPP had already agreed in principle to the project's overall goals, the World Bank played a key role by setting the objectives, drawing out a partnership agreement and providing the finance. "It's an important and complicated project. There was a need in the Cambodian higher education sector for this project to start quickly and it involves six universities in total. When the co-partners designed the project, we had to agree on the criteria to measure quality standards, work out how to measure outcome as well as output, and establish a team of knowledgeable external professors to assess impact," says Dr No Fata, Education Specialist at the World Bank.
The project is far-reaching, in that the 'master teachers' on the Graduate Certificate of Higher Education Teaching and Learning programme will drive and facilitate professional development for teachers within their own faculty and university, and eventually cascade the methods to all universities in Cambodia. "This is key. Until now, there has been no standardised system. University teachers give classes according to their own educational influences, and university students only receive a 'pass' or 'fail' grade," explains Dr No. He adds that the project's success will be measured on quality and on-time delivery. It also depends on how successfully the master teachers will be at passing on pedagogical methods within their universities, and making changes to how students learn and are assessed.
Passing on knowledge
Some of the master teachers on the World Bank funded scholarship spent a semester at EdUHK earlier this year, and it proved to be a valuable experience. One of them, Chey Sotharoth, describes her experience on the EdD programme as hard work, with a lot of different dynamics involved. "We have had to adjust to a different culture of learning and, because of the pandemic, we weren't able to travel to Hong Kong right away. But the supervisors at EdUHK are very supportive. There was a good mix of EdD students on campus. They were from a variety of places. Some had started the programme before me, so they gave me a lot of good advice. I learnt a lot about other cultures, as well as the tenacity and consistency required to study in a different environment," she says.
While the project is due to run until June 2024, the aim is for it to have a much longer legacy. "Once they've completed the EdD programme, the master teachers will not only pass on their knowledge to teachers in the partner universities, but eventually in the 100 or so other public and private higher education institutions across Cambodia," says Professor Lim. This flow of education can have a widespread positive impact on the country. "Sharing best practices and vision helps close the gaps in learning and teaching, and research. If education is improved, so is society and the way we all live our personal and professional lives," says Dr Sok.
Balancing old and new preschool methods
Two EdUHK early childhood education (ECE) experts visited Cambodia in July as part of the 'Cambodia Early Childhood Education Project' (CECEP).
Under the umbrella of the World Bank project in which EdUHK is a partner, Professor Kerry Lee and Dr Alfredo Bautista, met with ECE leaders at the Royal University of Phnom Penh (RUPP) and the Cambodian Ministry of Education, Youth and Sports. The objectives were to discuss current issues related to ECE in Cambodia and various policy initiatives, as well as speaking with 25 senior teachers and ministry officials.
The visit gave Professor Lee and Dr Bautista a first-hand view of the ECE system in Cambodia. "We saw schools in Phnom Penh, Siem Reap and Battambang. They are well-resourced, but Cambodia doesn't have many ECE specialists. So, we aim to train experienced primary and secondary educators, who can then teach and provide care to early years children," says Professor Lee. The experts also visited different types of preschools and teacher education centres around the country, to better understand the local educational context and conditions. They saw schools and government working closely together, and that traditional single-subject teaching methods were still being used, which was something parents generally wanted. "We'll have to balance those expectations with introducing educators and government officials to the modern integrated approach," says Dr Bautista.
The project will continue until the end of 2023, and comprises three legs: training the trainer, conducting relevant research, and transferring knowledge through various activities. "In research you don't always see the final impact. But in this project, it's clear," says Dr Bautista. Professor Lee concurs. "We feel we can make a real difference in ECE quality in Cambodia, and hopefully in other parts of the world too someday," he adds.