Partnerships
Universiti Malaysia Sabah (UMS) signed Memorandums of Understanding (MoUs) with Yildiz Technical University (YTU) and Marmara University (MU) in Istanbul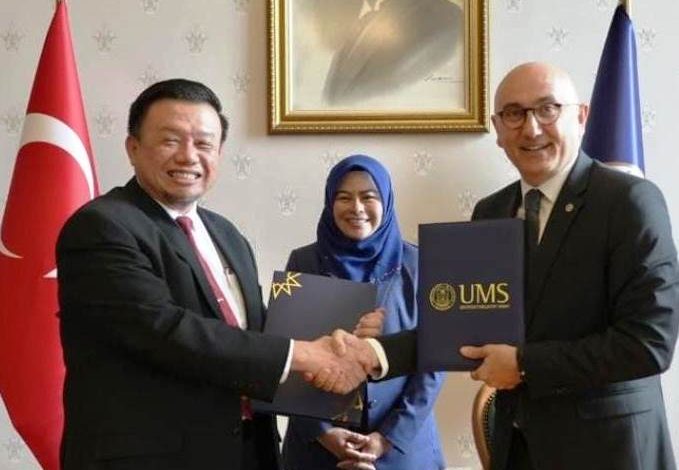 Vice Chancellor of UMS, Prof Datuk ChM Ts Dr Taufiq Yap Yun Hin disclosed that the MoU signed with YTU is cooperation in student and staff exchange activities under the Erasmus program, cooperation and coordination of joint research projects and organization of student co-curricular development activities such as academic conferences, lectures, special short training courses, seminars and symposia.
"Through the MoU, the two universities will share the corresponding Erasmus Mobility Grant to sponsor the exchange of at least three students for one semester, three university lecturers for the exchange of academic staff, and three administrative staff for five days each.
"The title of the joint research or matching grant that will be planned is regarding the marketability of graduates, as well as the readiness of graduates for the workforce. This research examines the influence of academic factors and soft skills on the marketability of higher education graduates in Malaysia and Turkey," he said.
To read more: The Borneo Post