Partnerships
Asia School of Business MBA students identify AI and data-driven solutions to drive sustainable hospital policies and public health threats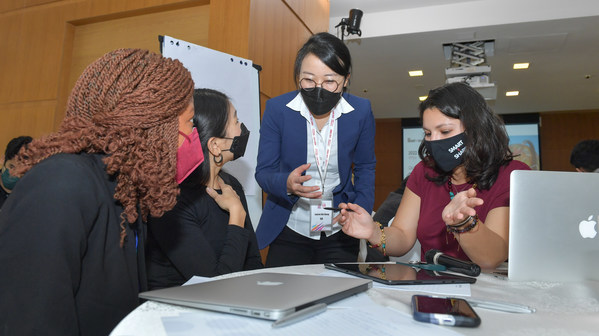 KUALA LUMPUR, Malaysia, March 1, 2022 /PRNewswire/ — On 9 February, a cohort of 59 MBA students from Asia School of Business (ASB), a collaboration between the MIT Sloan School of Management and Malaysia's central bank (Bank Negara Malaysia), participated in an innovative climate change and healthcare-focused hackathon in Dubai, UAE to develop solutions to real-world problems faced by the healthcare industry. The event was jointly organized with VPS Healthcare, one of the leading integrated healthcare providers in the UAE region with 24 operational hospitals and over 125 healthcare centres.
The half-day hackathon saw students proposing several innovative 'hacks' to identify and proposed sustainable solutions for mission-driven healthcare groups like VPS Healthcare.
With the purpose of impacting the health of patients and the communities they live in, students identified solutions that included AI-based predictive analytics combining patient data with meteorological data and other historical data to inform capacity planning. Another solution focused on a real-time carbon tracking dashboard using procurement and planning data to simulate the impact of a new project or policy.
To read more: Asia School of Business
Photo credit: Asia School of Business