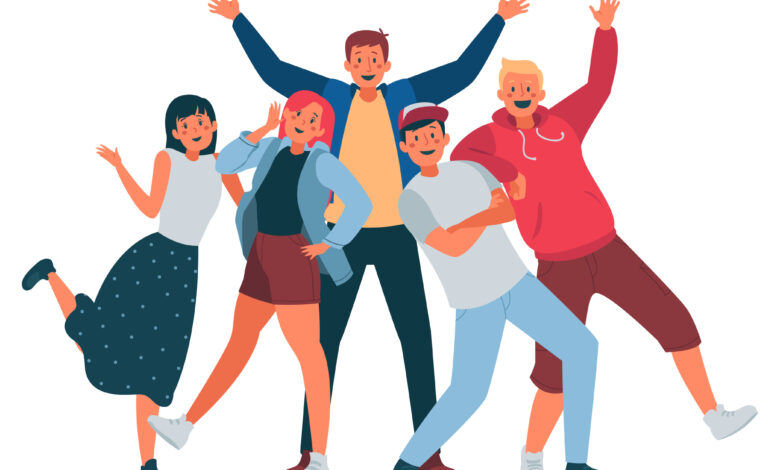 Assoc. Prof. Gasinee Witoonchart, Rector of Thammasat University, said that Gen Z was identified as those born during 1997-2012 which is the era where technology completely changed the way of life in all aspects. Thai universities must consider carefully because these people will be a new member of the university system. They expect new experiences and require new competencies to cope or live in a changing world.
If the university cannot adapt itself to meet the need of this generation. Their faith in the university system that exists would be depreciated. It means that universities are failing and cannot play an important role to drive the national development. Thai universities would not have much time to prepare on this from now on.
Universities, which include all organizations, must first change their mindset in educational management. We need to understand that Gen Z people will be skeptical about university system. Universities are no longer the "choice". Their question would be "Is going to university still worth the long-term living?" Universities, especially public universities that were once a favorite of high school students, can no longer take this generation for granted. Changing a person's mindset has never been easy, especially in the public sector. University administrators must have the courage to change, select people who are ready to change and reject those who refuse to change in order to move forward. The provided courses must be beneficial for future career. Students do not care whether it is a public or private university. (If there is no parental influence involved in choosing an institution.) as long as they are guaranteed that they will be able make a living in the future.
A poll of Gen Z middle school students in the US reveals that most students believe that hard skills such as Medicine, Nursing, Science, Technology, Engineering, Mathematics (STEM) will help them earn a living and many more students are ready to embrace new experiences or life path other than a four-year bachelor's degree program for better job opportunities. Most students want to learn by doing rather than just sit back, listen, take notes, and then memorize to do exams like before.
Everything needs to be digital. Gen Z is truly the first digital natives. They are incredibly nimble in using technology and expects the university to offer digital method to satisfy them. They would be very unenthusiastic about dealing with analogue university procedures and rules. It is therefore not surprising that every university eventually has its own user-friendly and one-stop service mobile application including the function of finding information, registering, paying, following up, filing complaints, talking to teachers, grading, and completing and approving the degree. There is no longer lots of unnecessary regulations and paperwork.
When Gen Z people feel that the university is "outdated", then their faith will run out. Normally the feeling for the university is formed even before the student fills out the application form. Universities then need to build an image and communication channel for this generation who has escaped from the obsolete world which includes teaching methods and teachers. This generation expect a classroom that combines a variety of technologies, including textbooks, online videos, VR and AR technologies, using games and new techniques for learning as well as interaction with peers across the university through various online media.
Universities must consider difference, diversity and leave no one behind. The more technology has been developed, the more difference and diversity will become an issue. Not all students have the same background, abilities, experience, and resources. Universities must have good measures to support Gen Z people which grew up in an era that accepts diversity in society. The older generation in the university especially teachers must first accept the difference of Gen Z must be accepted. The ego that leads to the prejudices that often cause problems for this generation should be abandoned.
In addition, the convenience of online learning and contact with digital technology at the cost of a lack of human touch and close contact will cause this generation to face more stress than the previous generation. Mental health problems are therefore a problem that universities must handle properly. There are agencies that are available to help. We can create an extensive communication channel with a wide range of supportive activities and therapies to reduce stress for Gen Z and make them feel like they are not left alone.
There are still many challenges from Gen Z that have an impact to education that will be discussed in the future, but currently universities need to consider and adapt themselves to meet the new expectations and move towards that can answer the needs of the Gen Z and the next generation. Otherwise, the university system would be depreciated as a place that issues a certificate.