Learning
Vietnam University Faculty Pursue PhDs at CJCU, Taiwan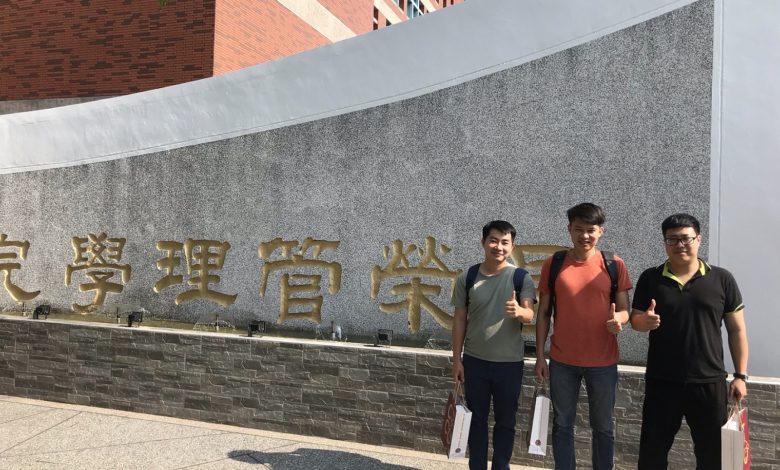 In the fall of 2020 three university faculty members from Vietnam enrolled in the PhD program in Business and Operations Management at Chang Jung Christian University (CJCU), Taiwan. They were the first cohort of TNU-UBEA PhD students coming to CJCU to study. CJCU and Thai Nguyen University of Economics and Business Administration (TNU-UEBA) have had intensive interactions concerning academic exchange and students' learning since 2019 when both institutions signed a MOU and became partners.
All three faculty members are impressed by the free and open atmosphere in higher learning, excellent education quality, and the safe living environment in Taiwan. They also have positive attitudes toward the friendliness of the campus environment and the innovation of instruction at CJCU, which perfectly serve as a learning foundation for expanding their global perspectives.
Dr. Lin, Chieh-Yu, Dean of the College of Management, indicated that this particular collaboration with TNU-UEBA aims to assist in TNU-UEBA's development in terms of the promotion of human resources by offering the PhD program taught in English with the design based on students' needs. The three faculty members hope to excel in academic research and teaching through the training from the doctoral program and to bring their personal experiences back to TNU-UEBA to encourage more faculty and students to come to CJCU for advanced studies. Moreover, with their experience, they could also help Vietnamese companies improve their business and operational management capacities.
CJCU is expected to become the hub for international higher learning in Asia. With this objective, CJCU has established collaborative relationships with many universities in Vietnam and other Southeast Asian countries, such as Malaysia, Indonesia, the Philippines, and Thailand, etc. In 2018, the CJCU Vietnam Center was started, and through collaboration with UCTS (University College of Technology Sarawak), one of our partners in Malaysia, the DRAC (Drone Research and Application Centre) was launched as well.
CJCU even developed the Bachelor Degree Program in SACI (Southeast Asia Cultures and Industries) in order to grow more awareness and future talents in Southeast Asia. Moreover, in the same year when the CJCU Vietnam Center was founded, the CJCU Japan Center was also launched with the ultimate goal to establishing a campus in Miyakojima, Japan. CJCU hopes to turn itself into a base to nurture international talents from Southeast Asia to Northeast Asia. Thus, other than the International Program for the PhD program in Business and Operations Management, CJCU also offers an International BBA Program in International Business and the International MBA Program. These programs are all conducted in English, and enroll students from all over the world.