Learning
CityU Student Wins Outstanding ICT Rising Star Award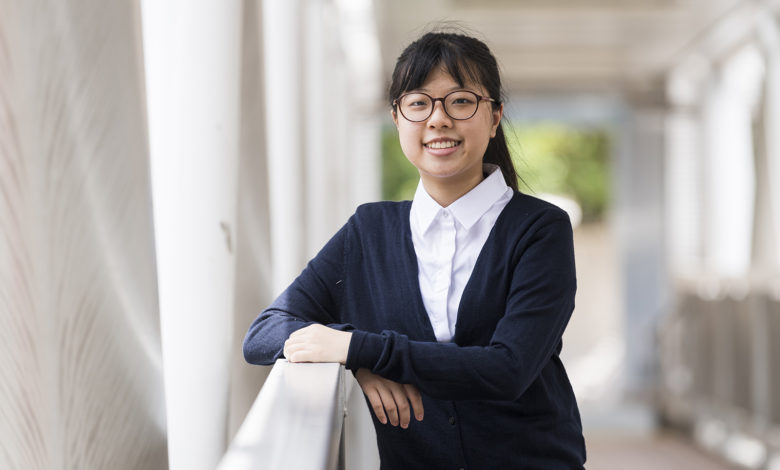 A gifted computer science student at City University of Hong Kong (CityU) has received the Outstanding ICT Rising Star Award from the Hong Kong Computer Society for contributing her meticulous information and communication technology (ICT) skills to the benefit of society.
Cheryl To Pui-kiu, a Year 2 student in the Department of Computer Science (CS), was delighted to receive the award and is now aspiring to pursue a career in the ICT sector.
The award recognises young females aged 25 or below for their ICT-related achievements, active participation in the ICT industry activities, and their community contributions.
She believes her rich internship and volunteering experience, which have sharpened her skills on webpage and software design as well as improve interpersonal communication, gave her the edge over other candidates for the award.
Cheryl has interned at a local major telecommunication company and been involved in website programming and development. She also actively participates in community service and contributes to non-profit organisations such as the Regeneration Society.
In 2019, she received the Galactic Impact Award in the NASA Space Apps Challenge in Hong Kong for her innovative underwater robot design for ocean cleanups.
She finds CityU's academic and mentorship programmes to be hugely beneficial. "The many resources and support at CityU have definitely enriched my learning in both academic and non-academic aspects," she said.
She has joined the CS Professional Mentorship Programme and the Executive Mentoring Programme organised by Student Development Services. These activities assisted in her personal and career development and enabled her to take advice from mentors.
In the future, Cheryl would like to make a difference by developing new technologies for the digital society. "The award gives me more confidence to engage in the ICT sector after graduation. My aspiration is to become an IT expert, participating in the development of websites or software and thus offering the public a better experience in the usage of technology," she said.
Story and photo by City University of Hong Kong (CityU)